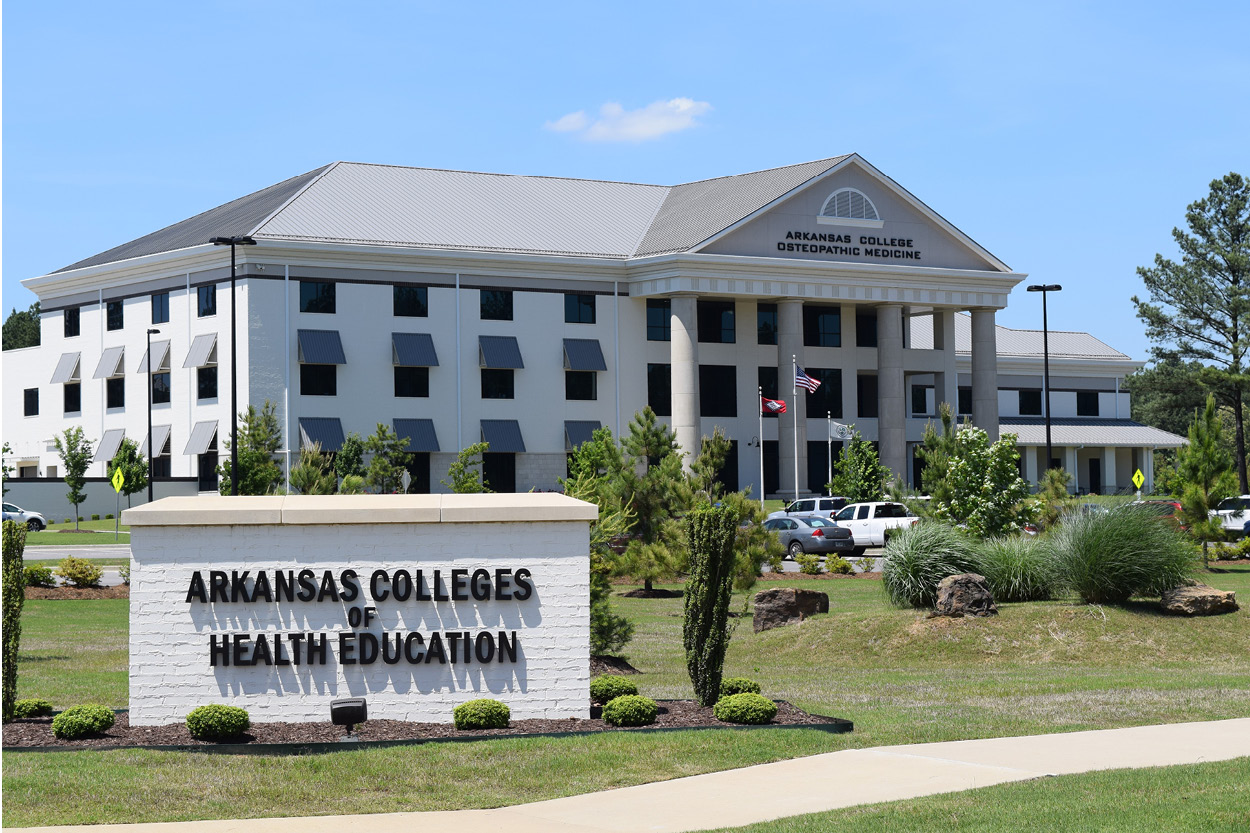 University of the Ozarks has entered into an affiliation agreement with Arkansas Colleges of Health Education (ACHE) in Fort Smith, Ark., that will help facilitate the admissions process for U of O students into the medical college's graduate level programs.
Though the agreement does not guarantee admission, it does accelerate the application process by guaranteeing that U of O students, who meet eligibility requirements, will be granted an admissions interview to any of the ACHE programs. Those programs include the Arkansas College of Osteopathic Medicine (ARCOM), the Master of Science in Biomedicine (MSB), the School of Physical Therapy (ACHE PT) and the School of Occupational Therapy (ACHE OT).
The partnership announcement comes just a week after the University broke ground on its new $18.1 million Wilson Science Center that is expected to be completed by January 2022.
"This is truly an exciting time for our science degree programs and for our current and future students who wish to pursue careers in healthcare, wellness and research," said University of the Ozarks President Richard Dunsworth, JD. "With the new science center and the wonderful resources that will bring, combined with our outstanding faculty, our students will be extremely well-prepared to take that next step. This partnership with ACHE will provide our science graduates with incredible opportunities."
As additional graduate programs are added by ACHE, Ozarks students will have the opportunity to participate in the agreement with those programs as well.
"Our partnership with Arkansas Colleges of Health Education is an exciting one as it not only provides an opportunity for our students to pursue graduate study in osteopathic medicine, biomedicine, physical therapy, and occupational therapy in the River Valley, but also increases the likelihood that they will ultimately live and practice here as well," said U of O Provost Dr. Alyson Gill. "We will be working closely with ACHE over the next year and I am looking forward to bringing this opportunity to our students at Ozarks."  
The agreement was signed by Dunsworth and ACHE President Brian Kim, JD.
"Our agreement with the University of the Ozarks sets ACHE on a path to help retain Arkansas' brightest and most talented students in our state," said Kim. "The University of the Ozarks has a rich history in producing outstanding students and we welcome the opportunity to introducing them to our medical education programs."
A private, non-profit institution, ACHE started in 2017 when ARCOM welcomed its inaugural class of 150 osteopathic medical students. ACHE is the first and only private institution in Arkansas that is dedicated solely to healthcare and wellness. Learn more about ACHE at www.acheedu.org.
Topics: About