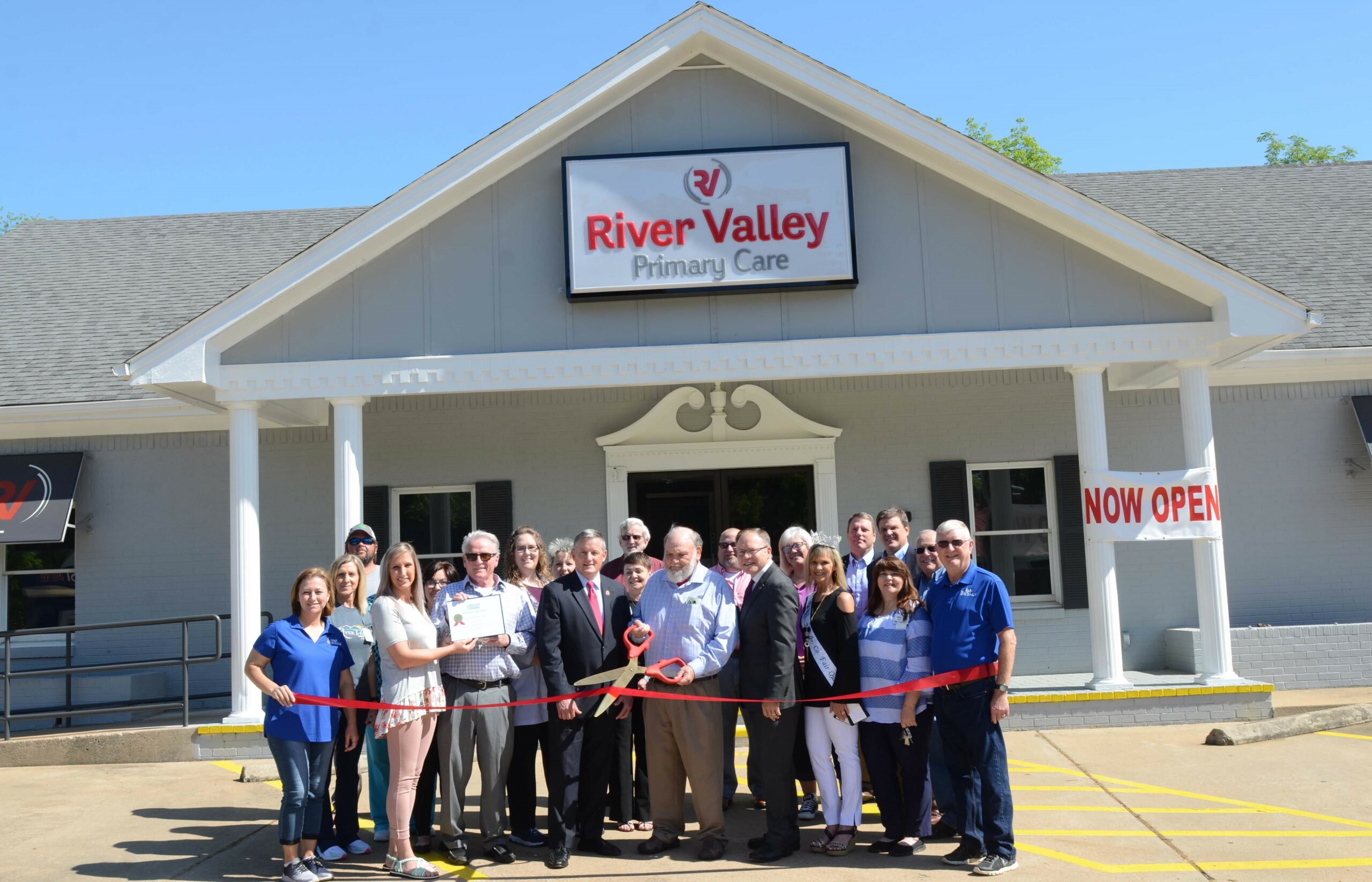 University of the Ozarks has partnered with River Valley Primary Care Services to open a new medical clinic in Clarksville.
The Clarksville Community Health Center is a non-profit medical clinic that opened in the downtown area in April. Located at 708 West Main Street, the clinic is a full-service, primary health care facility set up to diagnose and treat a wide range of common conditions and illnesses.
The building, a former Arvest Bank branch, was purchased by the University last year and renovated with the intent of bringing an additional medical clinic to serve both the campus and Clarksville communities.
The Clarksville-Johnson County Chamber of Commerce held a ribbon-cutting for the new facility in May. The event was attended by administrators from the University as well as local officials and U.S. Rep. Bruce Westerman.
"The idea for a medical clinic first came up when we were thinking about how do we better serve our students," said University President Richard Dunsworth. "We did a request for proposal with three different companies, and we quickly knew that we wanted River Valley Primary Care Services to be our partner. Looking at their philosophy, the fact that they're experts in rural health care and will work with anyone who walks in the door, we knew we wanted them. Luckily they said yes to the idea of coming in here. We're excited about being able to partner with a local company to bring another health-care option to the citizens of Clarksville and to the citizens of Johnson County."
Operated by River Valley Primary Care Services, the Clarksville Community Health Clinic is staffed full-time by an APRN and also has a local physician who will be at the clinic a couple of days a week. The clinic is open from 8 a.m. to 4:30 p.m. on Monday through Friday and is closed on weekends.
Appointments are highly recommended, but the clinic will accept walk-in patients. They accept most major insurances and also have options for people without insurance or those who are under-insured.
Located approximately three blocks southwest of campus, the clinic is within walking distance of the University. Students who require transportation can make arrangements with the Office of Student Affairs.
Topics: About