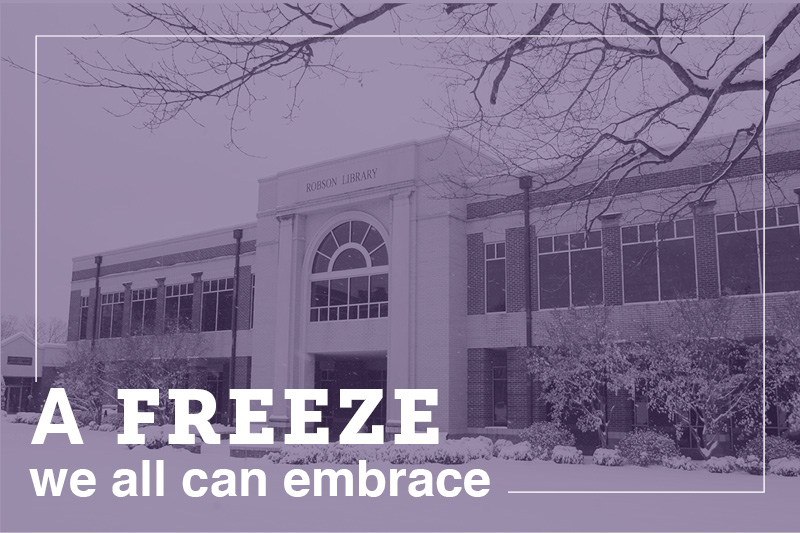 University of the Ozarks' Board of Trustees has voted to freeze tuition for the upcoming academic year, the seventh time in the last nine years that Ozarks has not raised tuition from the previous year. Since 2013, tuition at Ozarks has risen just 5 percent, compared to a nearly 30 percent national average increase in tuition at four-year colleges over the past decade.
The Board voted on Feb. 5 to hold the annual cost of tuition for the 2021-22 academic year amid the uncertainty brought on by the Covid-19 pandemic.
"We know that many families continue to struggle in our current economic conditions and the University and the Board felt it was imperative to freeze tuition during these difficult times," said U of O President Richard Dunsworth. "Our students and their families have had to face many challenges in recent months and a tuition increase for next year shouldn't have to be one of them. We remain committed to ensuring that an Ozarks education is as affordable and accessible as possible and to reducing the amount of debt our students incur."  
There were also no changes to the University's learning material fees. There will be a $100 increase to both room and board for the 2021-22 academic year.
Dunsworth commended the University's alumni and friends for their support of student scholarships, pointing out that the current Climb Higher Campaign has raised more than $30 million in scholarship support.
"Our amazing alumni and friends continue to faithfully and generously support the mission of the University by financially supporting out students' education," Dunsworth said. "We are extremely blessed to alumni and friends who understand the value and importance of an Ozarks education and who want to help our students experience that."
There are approximately 200 privately funded scholarships available for Ozarks students from alumni and friends and the University awarded nearly $12 million in institutional scholarships to students last year.
U of O's tuition of $24,950 is nearly 35 percent less than the national average of $37,650 for a private, four-year university, according to The College Board's Trends in College Pricing 2020. Not raising tuition also runs counter to national trends in higher education. According to The College Board, the national average tuition increase has been 28 percent for four-year private and public universities since 2011.
Topics: About, Admission, Alumni, Financial Aid, Tuition