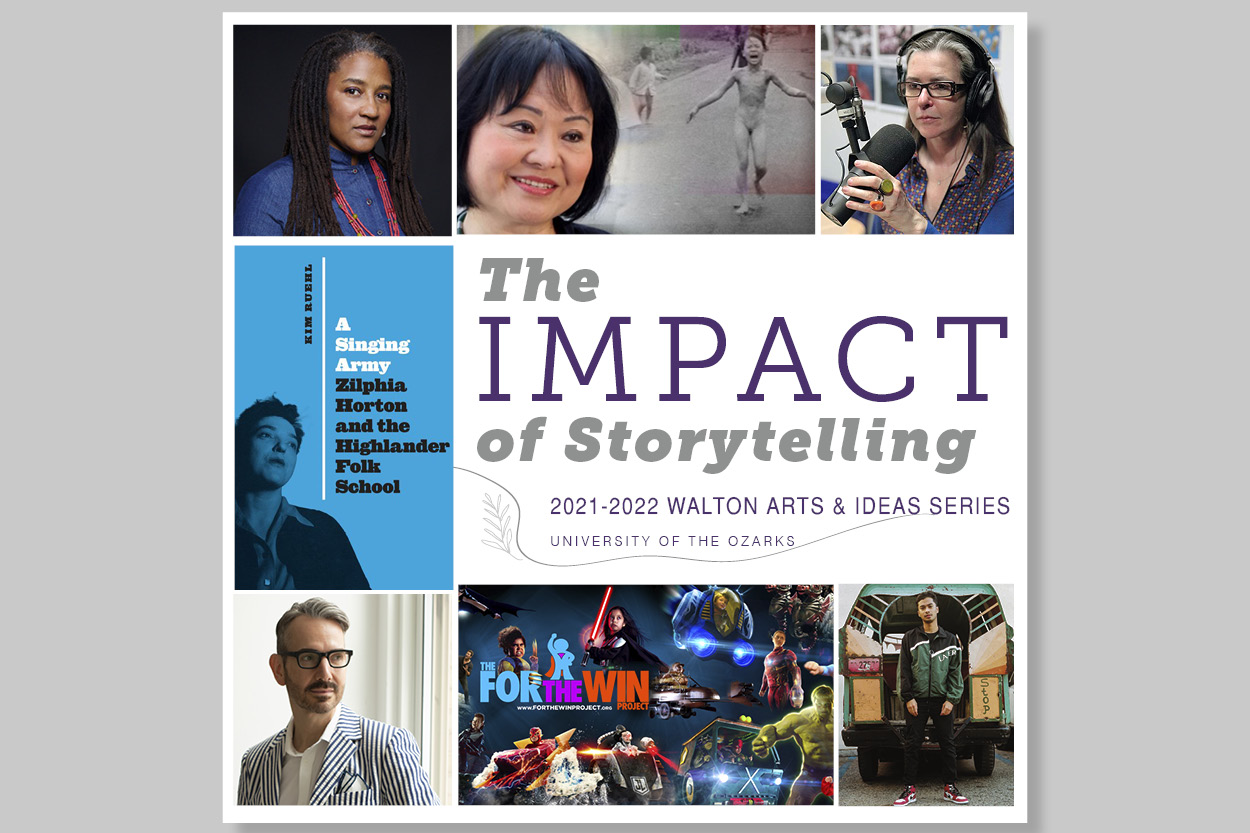 The co-creator of a popular podcast about prison life, a two-time Pulitzer winning screenwriter and a woman whose Vietnam War-era picture as a little girl is one of the most iconic photographs in U.S. history highlight the University of the Ozarks' 2021-22 Walton Arts & Ideas Series (WAIS).
WAIS is made possible by an endowment established by the Walton Family Charitable Support Foundation. There is no charge for admission to any of the events. The University will require masks and social-distancing protocols for the WAIS events this year and may also limit attendance based on the status of the COVID pandemic at the time of the event.
This year's series, titled "The Impact of Storytelling," will feature seven events beginning on Sept. 9 with journalist Nigel Poor, the co-creator of Ear Hustle Podcast. The popular Peabody and Pulitzer-nominated podcast provides an illuminating view of prison life as told by currently and formerly incarcerated people.
The upcoming season series also includes a visit from screenwriter Lynn Nottage on Feb 17, 2022. Nottage is the first woman in history to win two Pulitzer Prizes for drama. Her plays have been produced widely in the United States and throughout the world.
On  March 15, 2022, Kim Phuc Phan Thi will speak at Ozarks. Known as the Napalm Girl, Phan Thi was the little girl in the famous Vietnam War photo from the early 1970s. She will share her story of unexpected survival, a life in constant pain as the tool of a communist regime, love, family, and the unshakable, life-altering faith that set her free.
The complete series:
Ear Hustle Podcast
7 p.m., Thursday, Sept. 9, 2021
Rogers Conference Center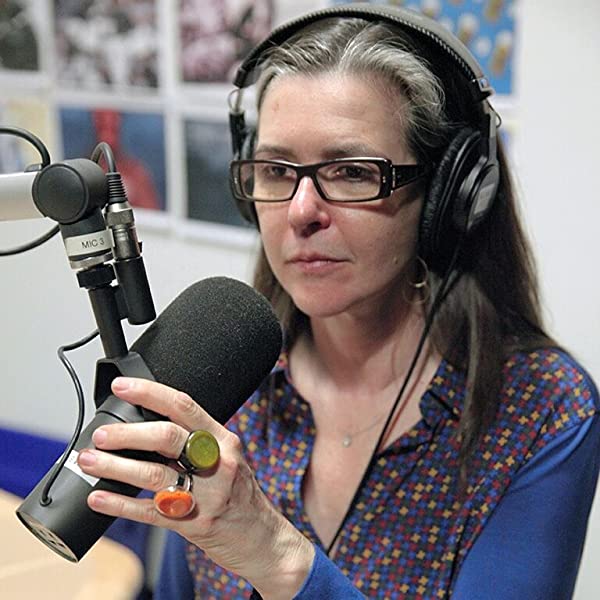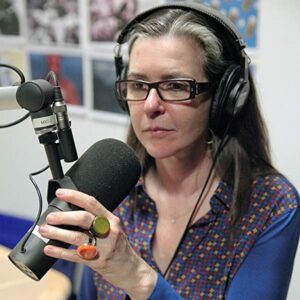 Ear Hustle is a popular Peabody and Pulitzer-nominated podcast that provides an illuminating view of prison life as told by currently and formerly incarcerated people.  When Nigel Poor and Earlonne Woods met, Nigel was a photography professor volunteering with the Prison University Project and Earlonne was serving 31 years to life at California's San Quentin State Prison. Initially drawn to each other by their shared interest in storytelling, neither had podcast production experience when they decided to enter Radiotopia's contest for new shows . . . and won. Using the prize for seed money, Nigel and Earlonne launched Ear Hustle, named after the prison term for "eavesdropping." It was the first podcast created and produced entirely within prison and would go on to be heard millions of times worldwide, garner Peabody and Pulitzer award nominations, and help earn Earlonne his freedom when his sentence was commuted in 2018. In their 2021 book, "This Is Ear Hustle," Nigel and Earlonne share their stories of how they came to San Quentin, how they created their phenomenally popular podcast amid extreme limitations, and what has kept them collaborating season after season.
Kim Ruehl
7 p.m., Thursday, Oct. 7, 2021
Seay Theatre, Walton Fine Arts Center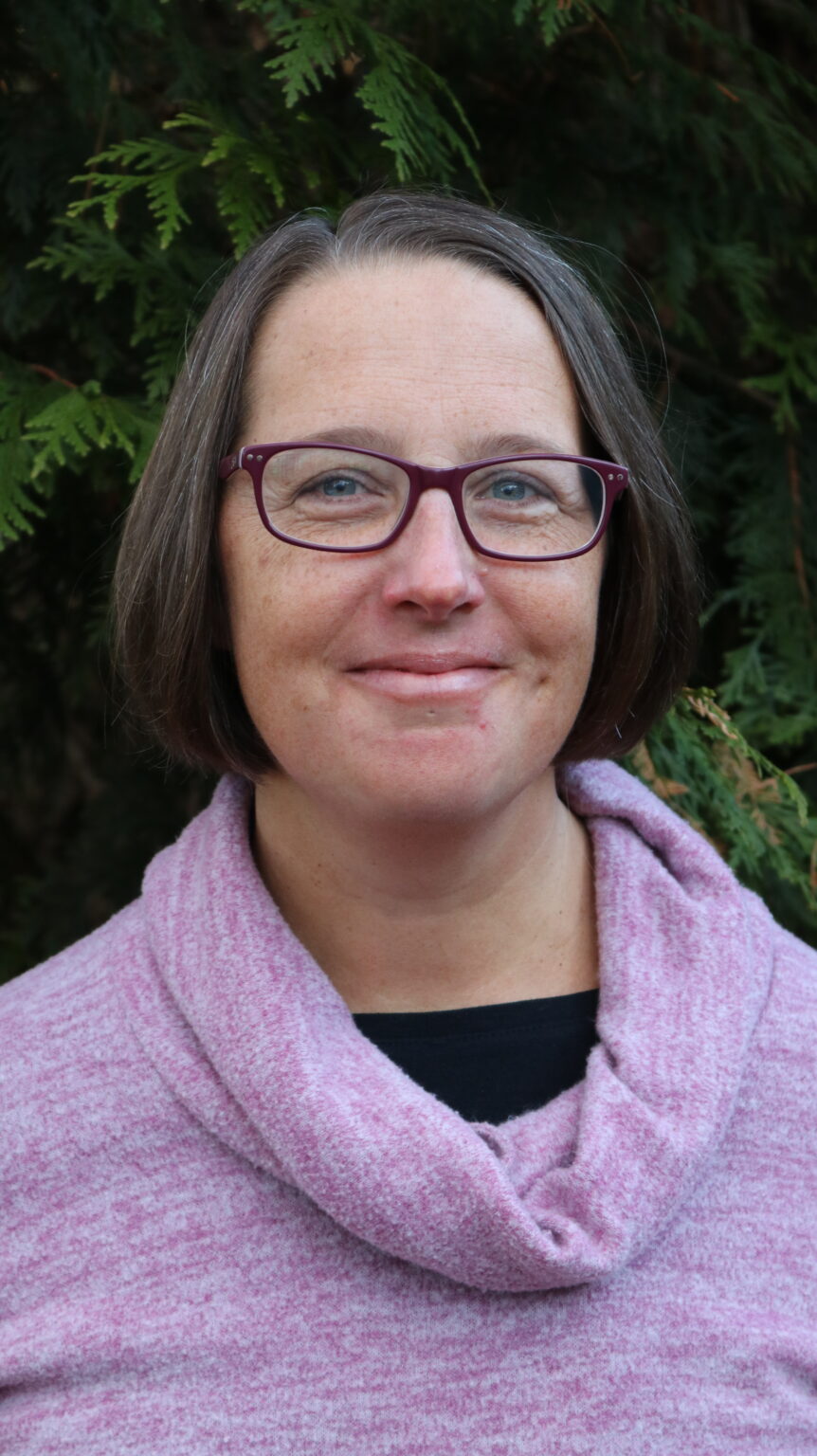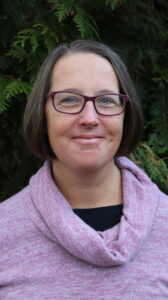 Author Kim Ruehl will discuss her 2021 book titled, "A Singing Army: Zilphia Horton and the Highlander Folk School," that highlights the life of 1931 Ozarks graduate Zilphia Horton. This is the first biography of the activist and musician who inspired thousands of working people and left a legacy that changed the world. A native of Paris, Ark., Horton was a pioneer of cultural organizing, an activist and musician who taught people how to use the arts as a tool for social change, and a catalyst for anthems of empowerment such as "We Shall Overcome" and "We Shall Not Be Moved." Her contributions to the Highlander Folk School, a pivotal center of the labor and civil rights movements in the mid-twentieth century, and her work creating the songbook of the labor movement influenced countless figures, from Woody Guthrie to Eleanor Roosevelt to Rosa Parks. Despite her outsized impact, Horton's story is little known. A Singing Army introduces this overlooked figure to the world. Ruehl is a writer, editor, and folk music advocate based in Asheville, North Carolina. She has written for Billboard, NPR Music, Seattle Weekly, and various others. She was also editor of No Depression — the roots music journal — for nine years.
Joey Stocks
7 p.m., Thursday, Nov. 4, 2021
Seay Theatre, Walton Fine Arts Center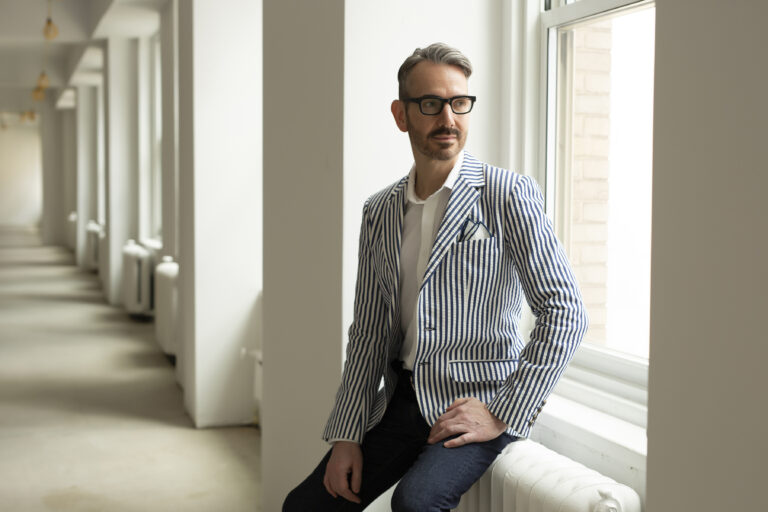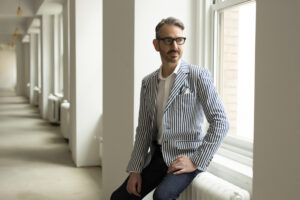 From rural Arkansas to New York City, from the mundane to the fabulous, Joey Stocks draws on a lifetime of tales—lived, told, (embellished) and retold—as he discovers what it means to be a storyteller. Stocks is the editor of The Dramatist magazine in New York City, where he manages the bimonthly magazine that serves as the official journal of the Dramatists Guild of America and also the only national trade publication dedicated to the business and craft of theatre writing.  After earning a master's degree in performing arts from Arkansas Tech University, Stocks has worked in theatre and for nonprofit organizations and publications. Variously, he has been a tire groover, darkroom technician, legal secretary, dance teacher, and illustrator of ruminants. Consistently, he's a storyteller. Some favorite storytelling venues include long road trips, short road trips, grocery store aisles, lunch breaks, staff meetings, gyms, subways, and generally anywhere people gather. He's an Arkansas native and champion procrastinator.
For the Win Project
7 p.m., Monday, Nov. 29, 2021
Rogers Conference Center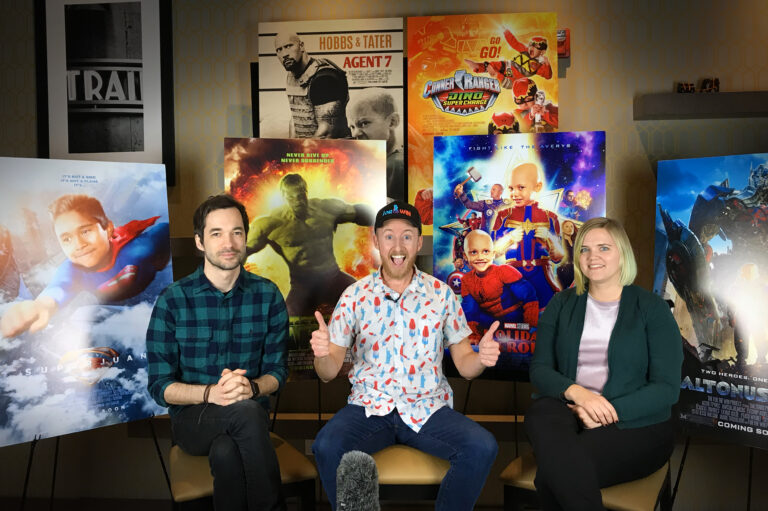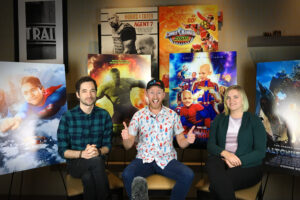 Since 2016, the For the Win Project has been giving seriously ill, disabled, and disadvantaged children the opportunity to be their favorite heroes in their very own "official" movie poster.  The Los Angeles-based nonprofit aims to "create a new sense of hope, motivation, and give a self-esteem boost for each child, transforming them into heroes in order to raise both awareness and funds for whatever they may be up against."  Co-founder Jesse Wilson grew up in Ohio and Florida and attended Arkansas Tech University before moving to Los Angeles in 2008. Wilson started working with famous Marvel creator Stan Lee, then created movie posters for one of Hollywood's biggest creative agencies, later directing creative efforts for Paramount Pictures, and finally working with various studios, agencies and companies.  Megan Pearson, originally from Clarksville, is also a graduate of ATU and is a producer for Klasky Csupo, an animation company famous for The Simpsons, The Rugrats, and many more.  Other members of the team include designer engineer James Winston and Steve Voccola, head writer at Stan Lee's POW! Entertainment.
Lynn Nottage
7 p.m., Thursday, Feb. 17, 2022
Seay Theatre, Walton Fine Arts Center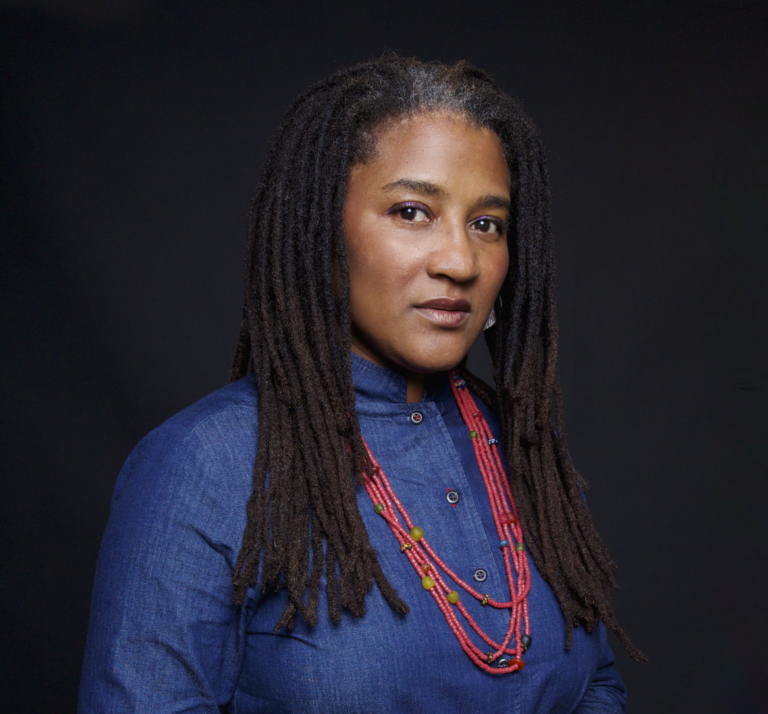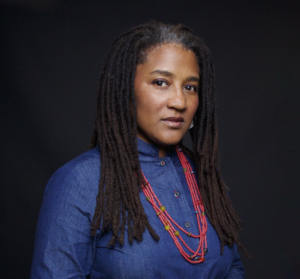 A playwright and a screenwriter, Lynn Nottage is the first woman in history to win two Pulitzer Prizes for drama. Her plays have been produced widely in the United States and throughout the world. Her recent work includes "Floyd's" and the musical adaptation of "The Secret Life of Bees." Nottage's plays include, "Sweat," "Mlima's Tale," "By the Way," "Meet Vera Stark," "Ruined," "Intimate Apparel," "Fabulation, or the Re-Education of Undine," "Crumbs from the Table of Joy" and "POOF!" She has also developed This is Reading, a performance installation at the Franklin Street, Reading Railroad Station in Reading, PA. She was a writer and producer on the first season of Netflix series She's Gotta Have It, directed by Spike Lee. Nottage is an Associate Professor at Columbia University School of the Arts, and the recipient of a MacArthur "Genius Grant" Fellowship, Steinberg "Mimi" Distinguished Playwright Award and the Doris Duke Artists Award, among others. She is a member of the Dramatists Guild. Among her upcoming projects are an opera adaptation of "Intimate Apparel" and the musical "MJ," featuring the music of Michael Jackson, to premiere on Broadway.
Kim Phuc Phan Thi
7 p.m. Tuesday, March 15, 2022
Rogers Conference Center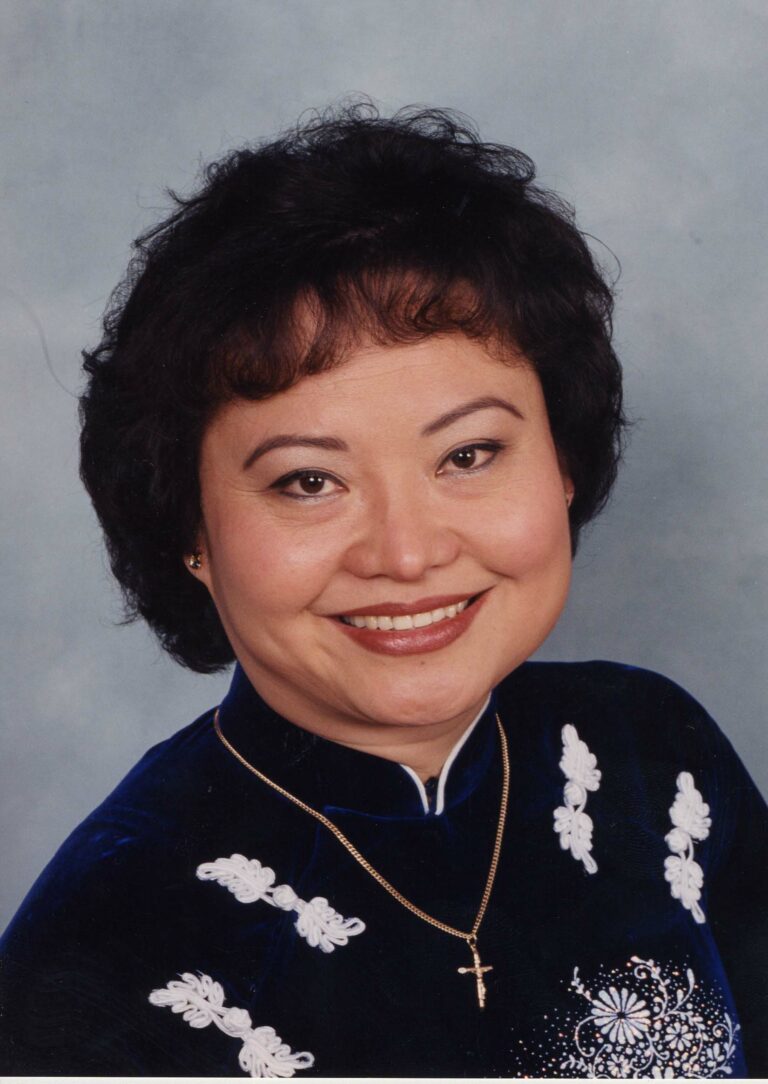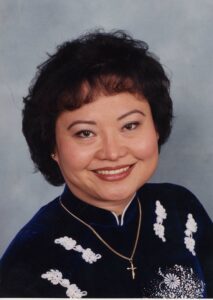 Known as the Napalm girl, Kim Phuc Phan Thi, the Napalm Girl shares her story of unexpected survival, a life in constant pain as the tool of a communist regime, love, family, and the unshakable, life-altering faith that set her free. It's a moment forever captured, an iconic image that has come to define the horror and violence of the Vietnam War: Nine-year-old Kim Phuc Phan Thi running in agony moments after napalm bombs fell from the sky, bringing hellish fire that burned away her clothing and seared deep into her skin. Left for dead in a hospital morgue, Kim miraculously survived — but her journey toward healing was only beginning. When the napalm bombs dropped, everything Kim knew and relied on exploded along with them: her beloved home and village, her country's freedom, as well as her childhood innocence and happiness. Kim's coming years would be marked by excruciating treatments for her burns, unrelenting physical pain throughout her body, and being handled for political propaganda. Kim survived the pain of her body ablaze, but how could she possibly survive the pain of her devastated soul? Kim Phuc Phan Thi's story of both unrelenting horror and unexpected hope, is a harrowing tale of life changed in an instant. Struggling to find answers in a world that only seemed to bring anguish, Kim ultimately discovered strength in someone who had suffered himself, transforming her tragedy into an unshakable faith. 
Michael Brun
6 p.m. Saturday, April 2, 2022
Rogers Conference Center/Campus Mall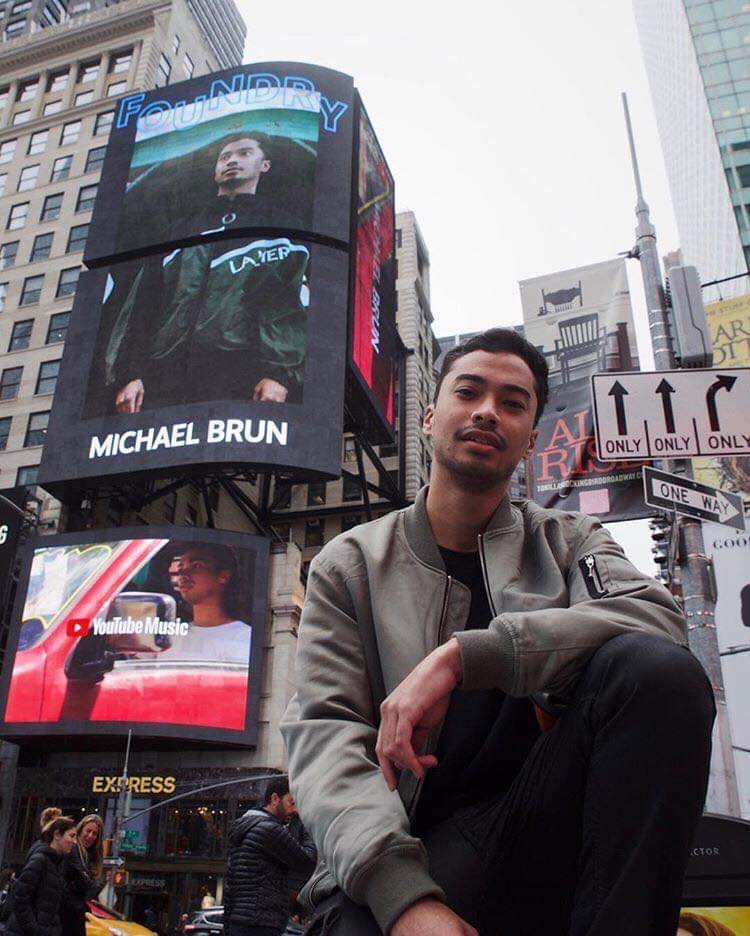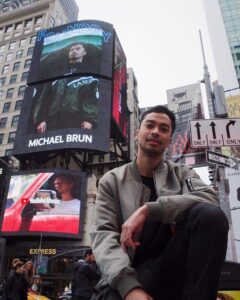 Renowned Haitian DJ and record producer Michael Brun will present a talk followed by a concert on the campus mall. Brun is known for blending electric dance music (EDM) genres such as progressive house with his native Haitian styles. Born to a Haitian father and Guyanese mother who loved music, Brun's influences stretched from the percussion-heavy Rara and Afrogroove music of his native Haiti, to Hip-hop and R and B. He played guitar and piano from a young age, and took up DJing and music production as a hobby at age 16. Today, Brun has emerged as the face for a new generation of Haitians, working with international stars and home-grown musical heroes to share the richness of his island's culture with a wider audience.  His singular take on traditional Haitian sounds has seen him land consulting work for Spotify, collaborate with superstars like J Balvin, sell out multiple headlining U.S. tours and notch up tens of millions of streams across tracks like Bayo, Soweto, Gaya and Spice. Esquire magazine said, "Michael Brun might be the biggest thing to come out of Haiti in the 21st Century." In 2020, Brun released to rave reviews his new album, Lokal, a collection of contemporary Haitian music.