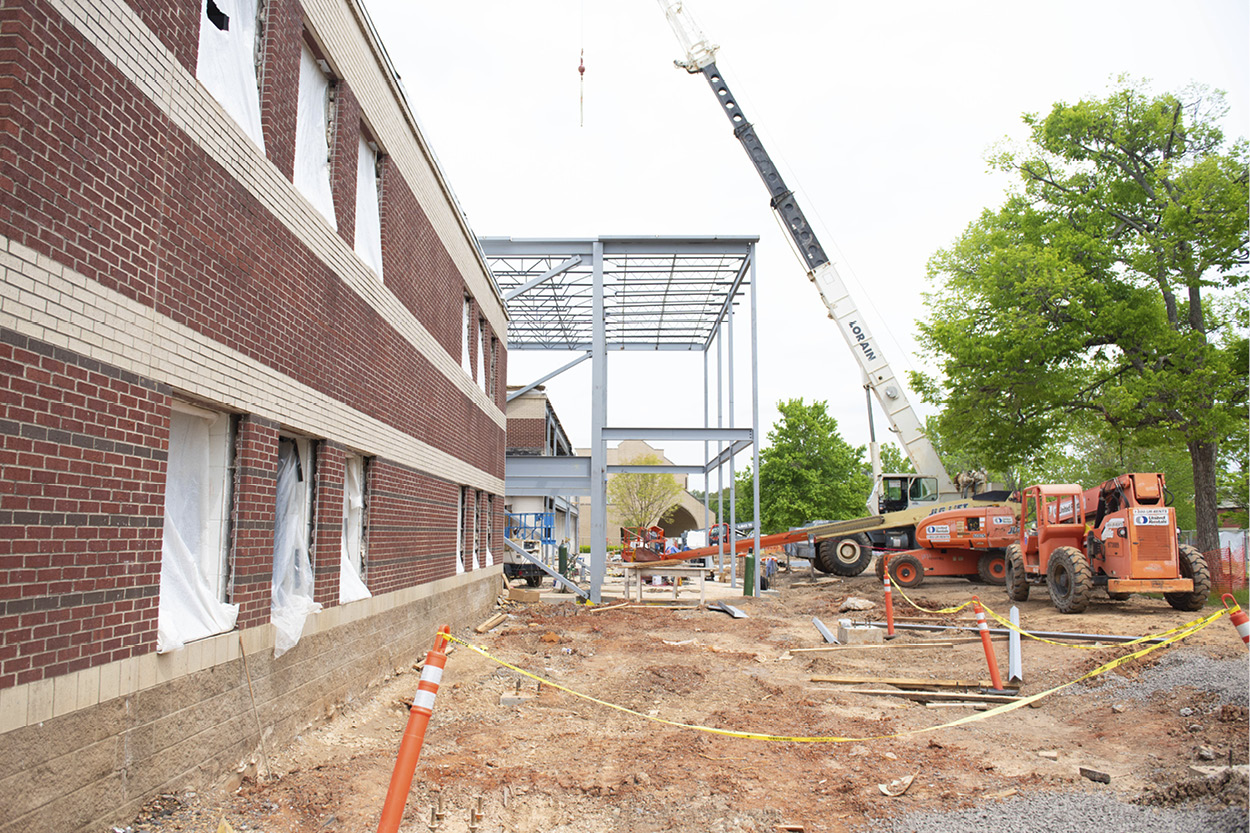 University of the Ozarks has received a $5.3 million gift from the Walton Family Charitable Support Foundation for its new science center project.
The gift will go toward the current $18.6 million renovation and addition to the Thomas and Frances Wilson Science Center, the single largest capital construction project in University history. Construction began on the facility in January and is expected to be completed for the beginning of classes in January 2022.
"This project will meet the demands of record student enrollments, improve aging classrooms and laboratories, enhance community partnerships through technology and research, and advance the career opportunities of graduates in our area while keeping student costs down," said University President Richard Dunsworth, J.D. "The Wilson Science Center will enable students from varying economic and educational backgrounds to connect and learn through top quality science programs and exceptional facilities. We are so thankful for the Walton Family Charitable Support Foundation's support and investment in the lives of students and for continuing the transformational legacy of Sam and Helen Walton at University of the Ozarks."
The science center project includes a complete renovation of the existing 29,000-square-foot facility, which was built in 1969, as well as an 18,000-square-foot addition on the west side.
The Walton gift is part of the University's Climb Higher Campaign, that concluded earlier this month. The most ambitious and successful fund-raising campaign in the University's 185-year history raised a total of $73.2 million for student scholarships, academic programs and campus facilities. 
Topics: About, Academics, Campaign, Donor Spotlights