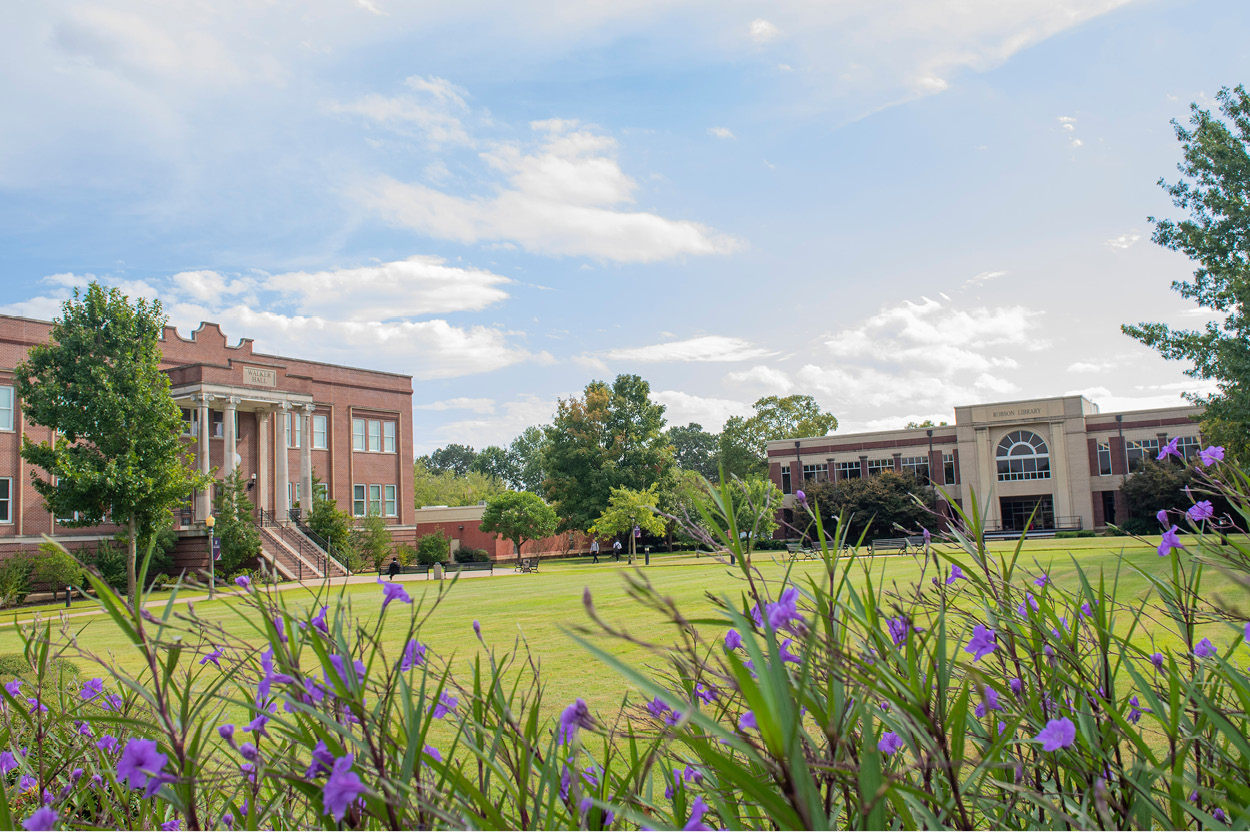 University of the Ozarks has announced a revised academic calendar for the 2020 Fall Semester that will end face-to-face classes on Nov. 20.
The change is part of the University's ongoing efforts to mitigate the risks involved with the COVID-19 pandemic.
Ozarks will begin the Fall 2020 semester as scheduled, on Tuesday, Aug. 25. The last day of face-to-face classes will be on Nov. 20 and classes will transition to an all online format on Nov. 23. Final exams, scheduled for Dec. 7-10, will also be conducted in a virtual environment.
There will be no fall break at Ozarks and classes will be held on Labor Day, Sept. 7.
Move-in for new incoming students will be Aug. 19-21, and move-in for returning students will be held Aug. 22-24. The move-ins will be held on a staggered schedule to minimize crowds.
The University will hold with a combination of in-person classes, virtual classes and a hybrid of both throughout the semester.  In addition, all large in-person gatherings, meetings and events have been cancelled or converted to a virtual format for the fall semester, including Homecoming, the Walton Arts & Ideas Series, speaker events and theatre and concert performances.
"We are committed to the well-being and safety of our students, faculty, staff and visitors while also committed to maintaining our standard of excellence in all forms of academic instruction and activities," University President Richard Dunsworth said. "I've been extremely proud of how the Ozarks community of students, faculty, staff, alumni and friends have helped lead the University through this challenging and difficult period in our history. The changes in this upcoming semester will not be easy to enact, but I am confident that the people we have on this campus are up to the task."
Key dates for the 2020 Fall Semester:
Faculty & Staff Opening Workshop: Aug. 19
New student move-in: Aug. 19-21
Orientation and Ozarks Experience: Aug. 19-23
Returning student move-in: Aug. 22-24
Classes begin: Aug. 25
Labor Day, Sept. 7: Classes WILL BE in session/Offices open
Last day of in-person classes: Nov. 20
Classes resume 100 percent virtual: Nov. 23-24
Thanksgiving Break (No classes, offices closed): Nov. 25-27
Final day of classes: Dec. 4
Final exams (virtual): Dec. 7-10
Fall Commencement (To Be Determined)