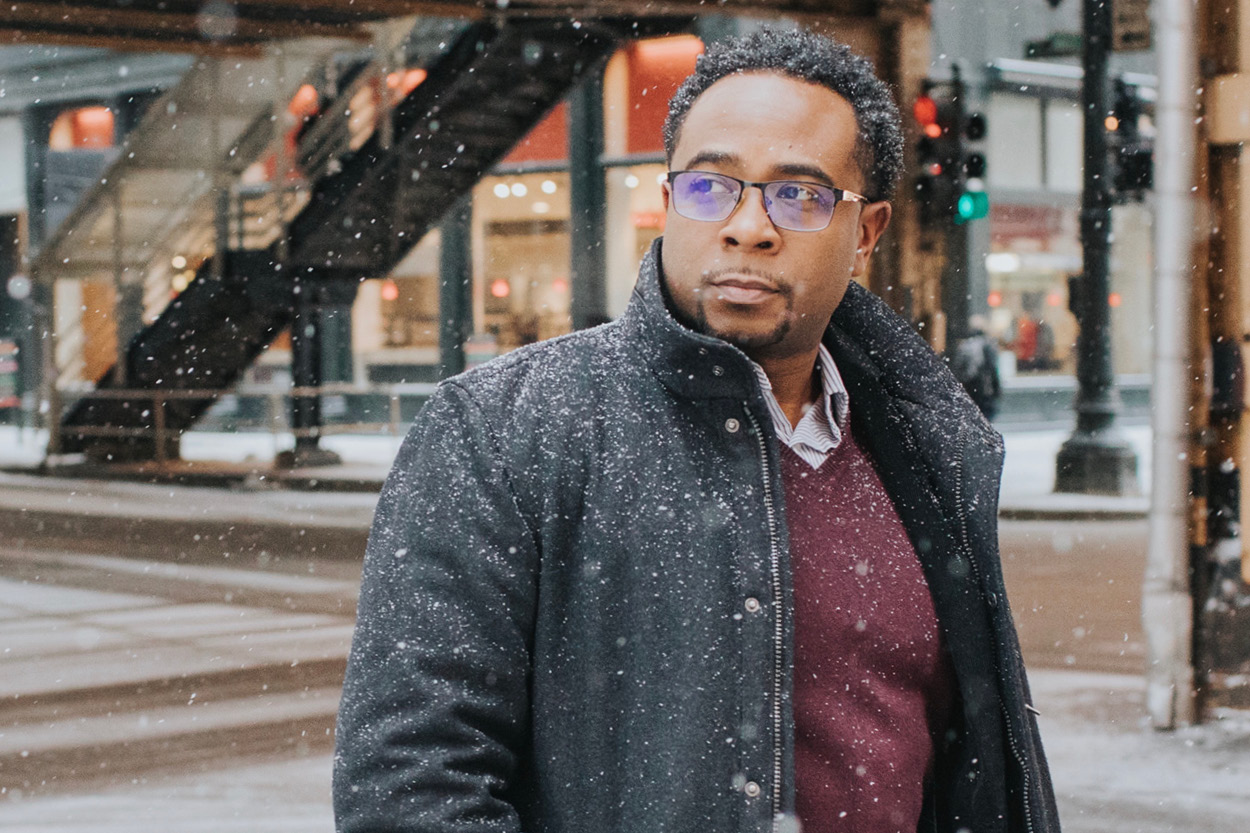 Christian author, speaker and historian Jemar Tisby will speak at University of the Ozarks on Monday, March 1, as part of the Cecil and Ruth Boddie Farmer Chapel Guest Speaker Series.
Tisby's talk is titled, "How to Fight Christian Nationalism," and it will begin at 7 p.m. in the Walton Fine Arts Center. The in-person event is open only to Ozarks students, faculty and staff. However, it will be broadcast live on the University's Facebook page for viewing by external audiences.
Because of limited seating, Ozarks students, faculty and staff must pre-register for the event through this link: https://forms.gle/3ankLq2BCac4CcMs5
Tisby serves as president of The Witness: A Black Christian Collective, where he writes about race, religion and culture. He also co-hosts the podcast "Pass The Mic," which amplifies dynamic voices for a diverse church.
On March 1, Tisby will discuss how Christian Nationalism has played a role in current events in our nation.
"The insurrection at the Capitol on January 6, 2021, featured many Christian symbols, from Bibles, to crosses, to prayers in Jesus name," Tisby said. "This event as well as a cascade of others highlights the chilling reality that Christian Nationalism is the greatest threat to the witness of the Church in the United States today. This talk defines Christian Nationalism, traces some of its historical roots, and offers some ways to fight against its pernicious influence in our churches and society."
Bringing his message to the masses, Tisby has accumulated a long list of speaking engagements at prestigious festivals and universities across the nation, including the National Antiracist Book Festival in Washington, D.C.; the University of Notre Dame; Washington University in St. Louis; Princeton University; Wheaton College; and Baylor University. With a focus on topics including racial injustice, U.S. history, and the church, he has also addressed the Cooperative Baptist Fellowship General Assembly, the Conference on Faith and History, and the Council of Christian Colleges and Universities.
His writing has been featured in The Atlantic, the Washington Post, CNN, Vox, and The New York Times. He is the author of the New York Times bestselling book, "The Color of Compromise: The Truth About the American Church's Complicity in Racism," which received the 2019 honors for Book of the Year from the Englewood Review of Books, and Best Religion and Spirituality Books from the Library Journal.
Tisby is a Ph.D. candidate in history at the University of Mississippi, studying race, religion and social movements in the 20th century and working with The Witness Foundation to raise $1 million for an endowment to financially support the on-going work of Black Christian ministries. He earned his undergraduate degree from the University of Notre Dame and a master's of divinity from the Reformed Theological Seminary (RTS) in Jackson, Miss.
Tisby will also speak during the University's weekly virtual Chapel service at 11:30 a.m. on Tuesday, March 2. His topic in the Chapel service will be, "Having a Renewed Mind for Politics." The service can be viewed via Zoom at: (https://ozarks-edu.zoom.us/j/4509596792?pwd=Vy83dHdkNWM0ZTVZNCtaY1BmYW4wUT09)
Topics: About, Student Events