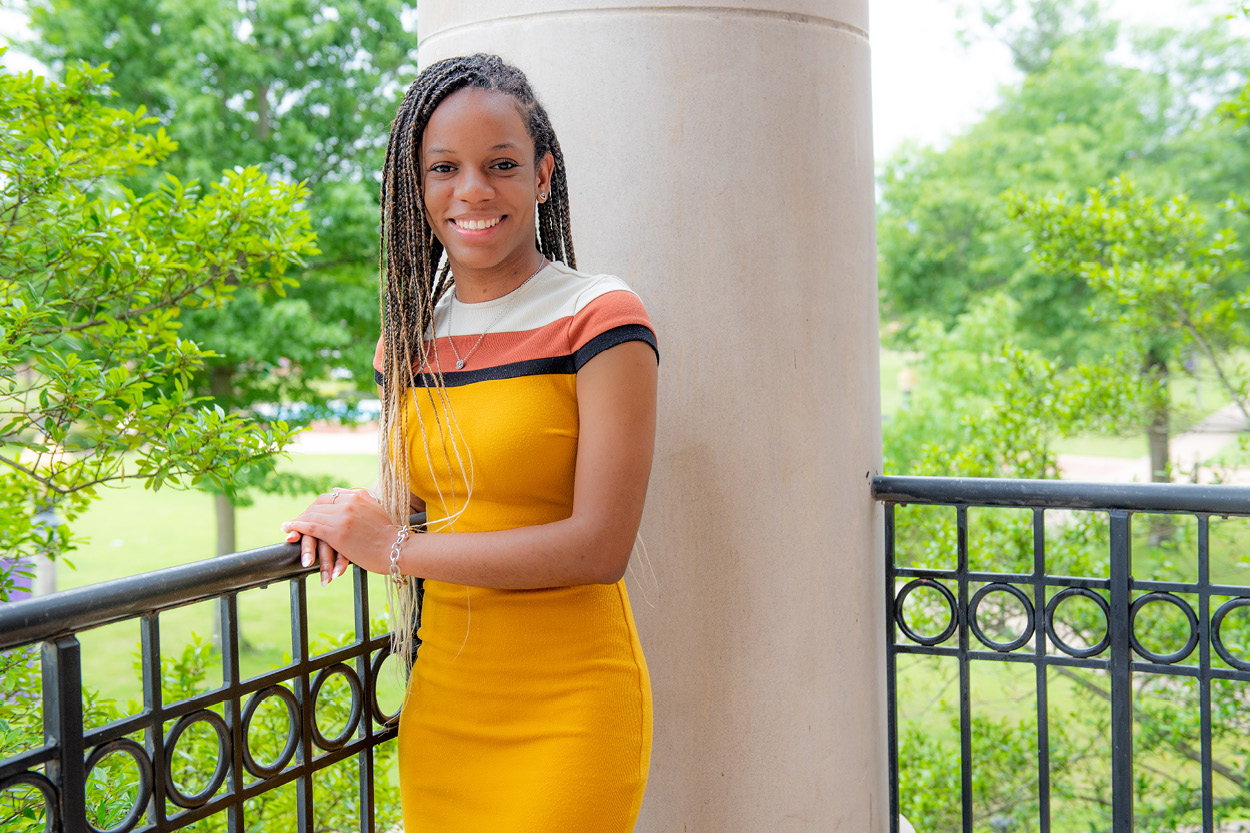 Ayanna Thompson has been named the international admission counselor at University of the Ozarks. Her first day was June 1, 2021.
A native of Nassau, The Bahamas, Thompson is a 2021 Ozarks graduate who has worked in the Office of Admission since October of 2019. She has served as both a student-worker and intern for admissions as well as a student ambassador.
"Over the last year Ayanna assisted our admission team and continued to impress us," said Amy Lloyd, interim vice president for marketing and enrollment. "Her success as an international student at Ozarks will help her assist other international students achieve an Ozarks education. We are excited to have her as part of our enrollment team."
Thompson graduated in May with Cum Laude honors with a major in health science and minors in business administration, chemistry and philosophy. She has also been a member of the Ozarks Biological Society and the Rotaract Club as a student.
"I am super ecstatic to be joining the home of the Eagles once again," Thompson said. "It is my continuous goal to create an impact and assist those not only attending the University, but those who are interested in making this wonderful Institution their home."
Topics: About