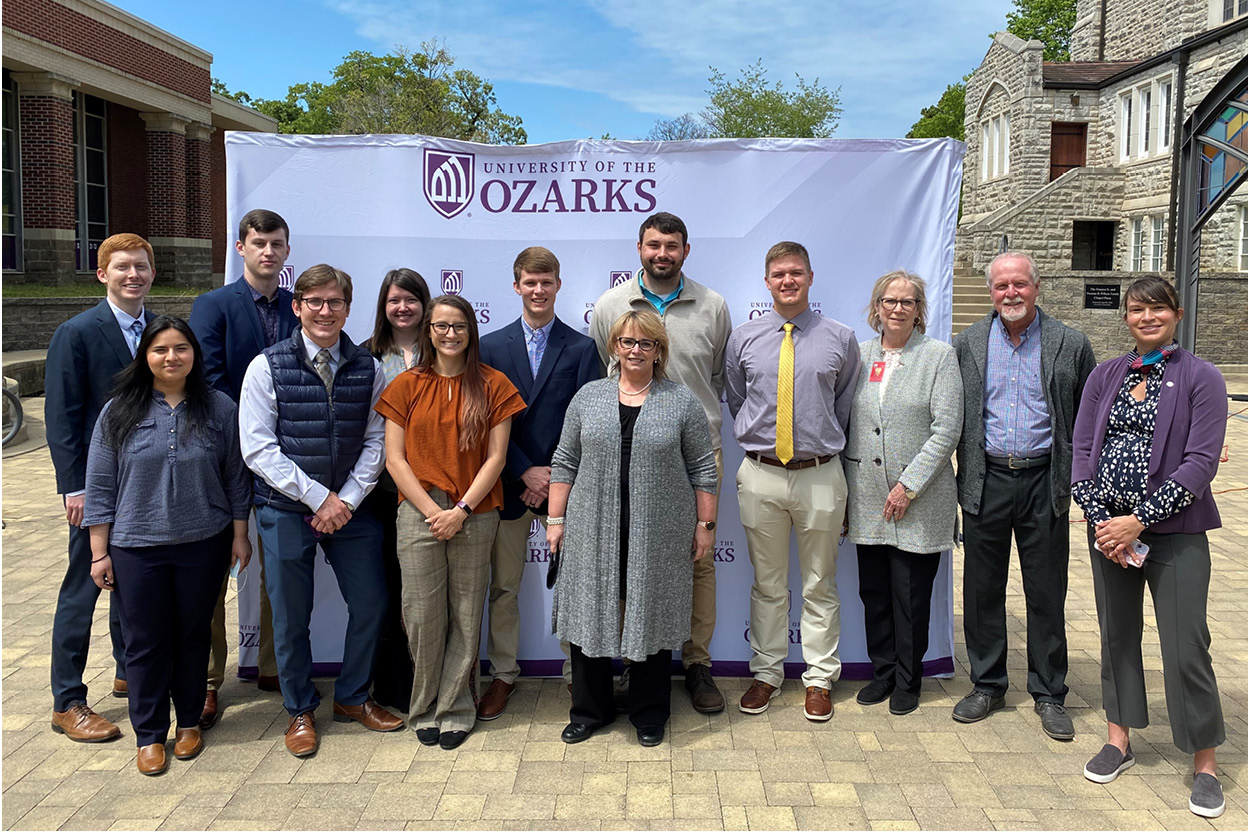 The University of the Ozarks Pat Walker Teacher Education Program honored seven of its students recently with a pinning ceremony and educator commitment signing.
The event was held in the Munger-Wilson Chapel amphitheater and featured as keynote speaker the 2020 Arkansas Teacher of the Year, Joel Lookadoo.
The pinning ceremony is a symbolic, time-honored tradition marking the occasion when students are formally welcomed into the teacher education program. The newest inductees received a pin that signifies their association with the teaching education program as well as their new affiliation with the teaching profession.
"The faculty in the Pat Walker Teacher Education Program are very proud of our graduates," said Dr. Allison Freed, director of teacher education at Ozarks, "The students pinned today are fully admitted into the teacher education program meaning they fulfilled all of the requirements for earning an Arkansas Standard Teaching License in their field. Reaching this milestone requires a high level of perseverance, diligence and commitment to the education profession. We are happy for our students and wish them the best in their future careers."
Among those students honored were, David Beck, Ethan Bowman, Daniel Cloud, Cristina Cuevas, Makayla Davis, Victoria Haney and Nick McDaniel. Pam Smith, assistant professor of practice of education and director of the Early Career Professional Educators, assisted Freed in recognizing the students.
Also in attendance were Janice Price, principal of Clarksville Middle School, and Roy Hester, director of the Guy Fenter Education Service Cooperative. Both are members of the University's Teacher Education Advisory Committee.