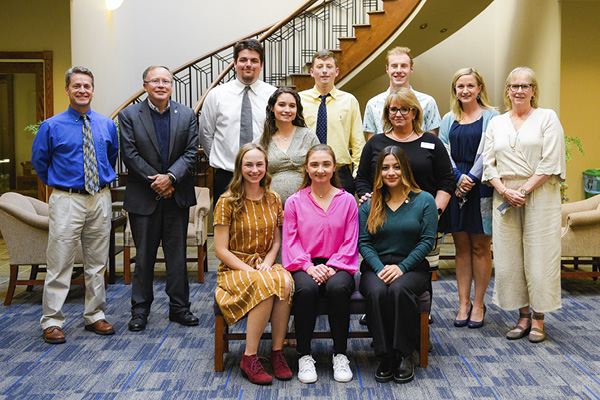 The University of the Ozarks' Pat Walker Teacher Education Program held a pinning ceremony for several of its students on Dec. 2 in Walker Hall.
The pinning ceremony is a symbolic, time-honored tradition marking the occasion when students are formally welcomed into the teacher education program. The newest inductees received a pin that signifies their association with the teaching education program as well as their new affiliation with the teaching profession.
Among those students who were honored included, Katie Barnwell, Seth Duke, Michael Rankin, Austin Neumeier, Abigail Ramirez and Paige Vire. The ceremony also included several teacher education faculty members as well as University administrators.
Topics: About, Academic Support, Elementary Education