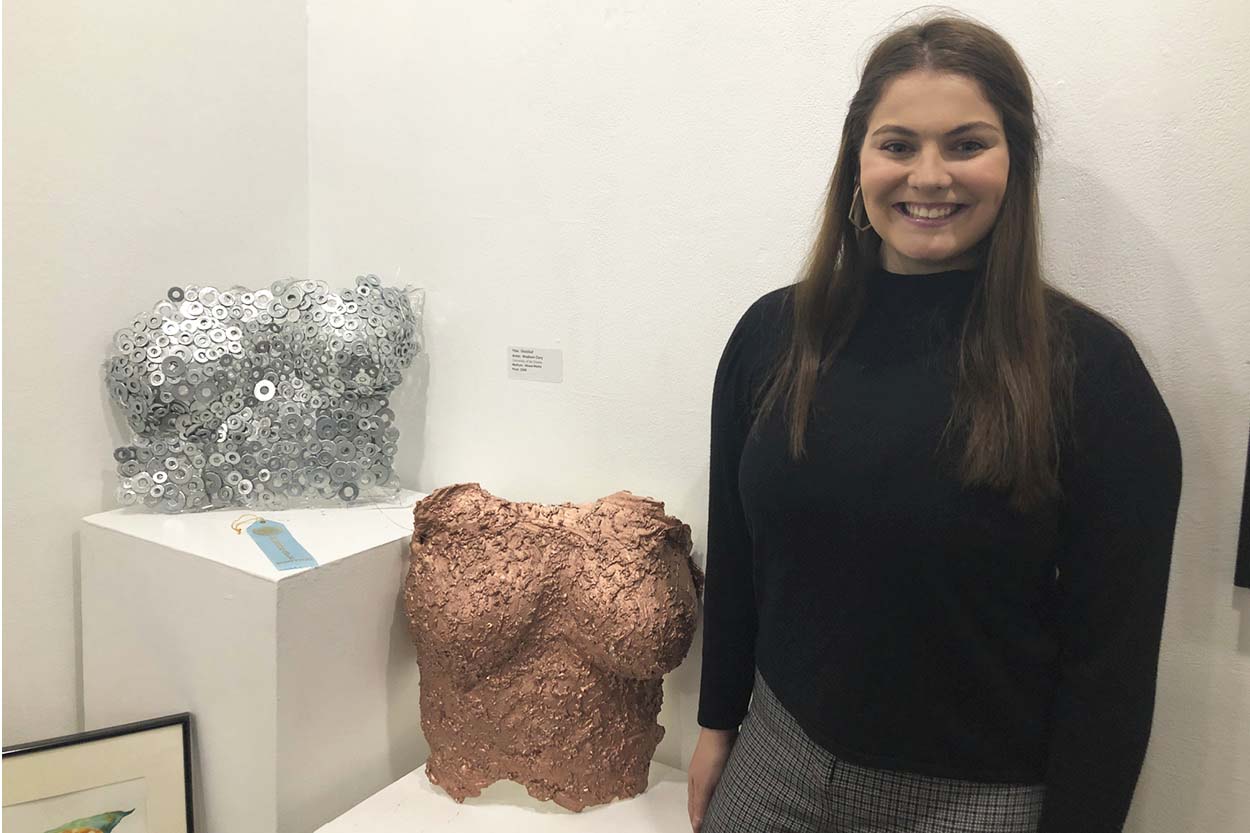 Several University of the Ozarks art students received recognition at the River Valley Arts Center's 2020 Collegiate Competition, held this past weekend in Russellville, Ark.
The Collegiate Competition gallery will be on display through March 27, 2020, in the arts center, located at 1001 East B Street in Russellville.
Vicente Vazquez, an art minor, received second place for his ink drawing, "The Stars Are Trying to Say Something."
Art major Blanca Claudia Almaraz-Martinez received an honorable mention for her porcelain sculpture, "Growth within the Family."
Art major Madison Clary (pictured) also received an honorable mention for her mixed media sculpture, "Armored Skin."
Other U of O students featured in the exhibit include, Shalley Coffin, Megan Johnson, Aaliyah Knowles, Victoria Rousseau, Kayla Newman and Willow Stratton.
"This is a great opportunity for students at the college level to participate in a juried art exhibition," said Tammy Harrington, professor of art at Ozarks. "To display artwork in a different venue other than the classroom or in the art department hallway is exciting and it also gives the students an awareness of what their peers in the region are creating. I am proud of all the students that are exhibiting in the show and am extremely pleased that Vicente, Blanca and Madison received honors. It is important for art students to think beyond the classroom and to start developing their professional practices while in school and to continue these practices after graduation."