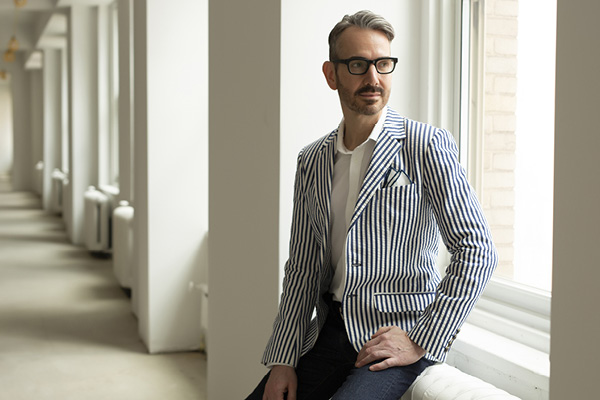 University of the Ozarks will present an Evening of Storytelling with Joey Stocks at 7 p.m. on Thursday, Nov. 4.
The event, which is part of the University's 2021-22 Walton Arts & Ideas Series, will be held in the Seay Theatre, located in the Walton Fine Arts Center. Masks and social distancing protocols will be enforced.
There is no charge for admission and the public is invited to attend, but seating will be limited due to Covid protocols. Guests should pre-register for the event at: https://www.eventbrite.com/e/walton-arts-ideas-series-joey-stocks-tickets-187718058767
A native Arkansan, Stocks is the editor of The Dramatist magazine in New York City, where he manages the bimonthly magazine that serves as the official journal of the Dramatists Guild of America and also the only national trade publication dedicated to the business and craft of theatre writing.  
Stocks said he has been told that he is someone who can go into a grocery store and come out with a story—every time.
"This has been said to and about me more than once, and it's true," Stocks said. "It's also true that I often get asked to retell certain stories. It's flattering, of course, but something I've taken for granted. Over the years, I've come to accept that I am an anecdotal storyteller. Specifically, I am a habitual anecdotal storyteller who specializes in the long form. But where does that come from? I am the son, grandson, and nephew of journalists, so is it genetic? I am a theatre nerd, so is it just my area of interest? I am Southern and all Southerners are grand storytellers, so is it regional?"
After earning a master's degree in performing arts from Arkansas Tech University, Stocks worked in theatre and for nonprofit organizations and publications. He has appeared Off Broadway as Lucky in Dames at Sea (2004) at Jean Cocteau Rep. He has performed with New York Theatre Ballet, Arkansas Repertory Theatre, New Stage Theatre, Ballet Arkansas, Murry's Dinner Playhouse, and Horse Cave Theatre.
He has also held jobs as a tire groover, darkroom technician, legal secretary, dance teacher and illustrator of ruminants. Some favorite storytelling venues include long road trips, short road trips, grocery store aisles, lunch breaks, staff meetings, gyms, subways, and generally anywhere people gather.
Topics: About