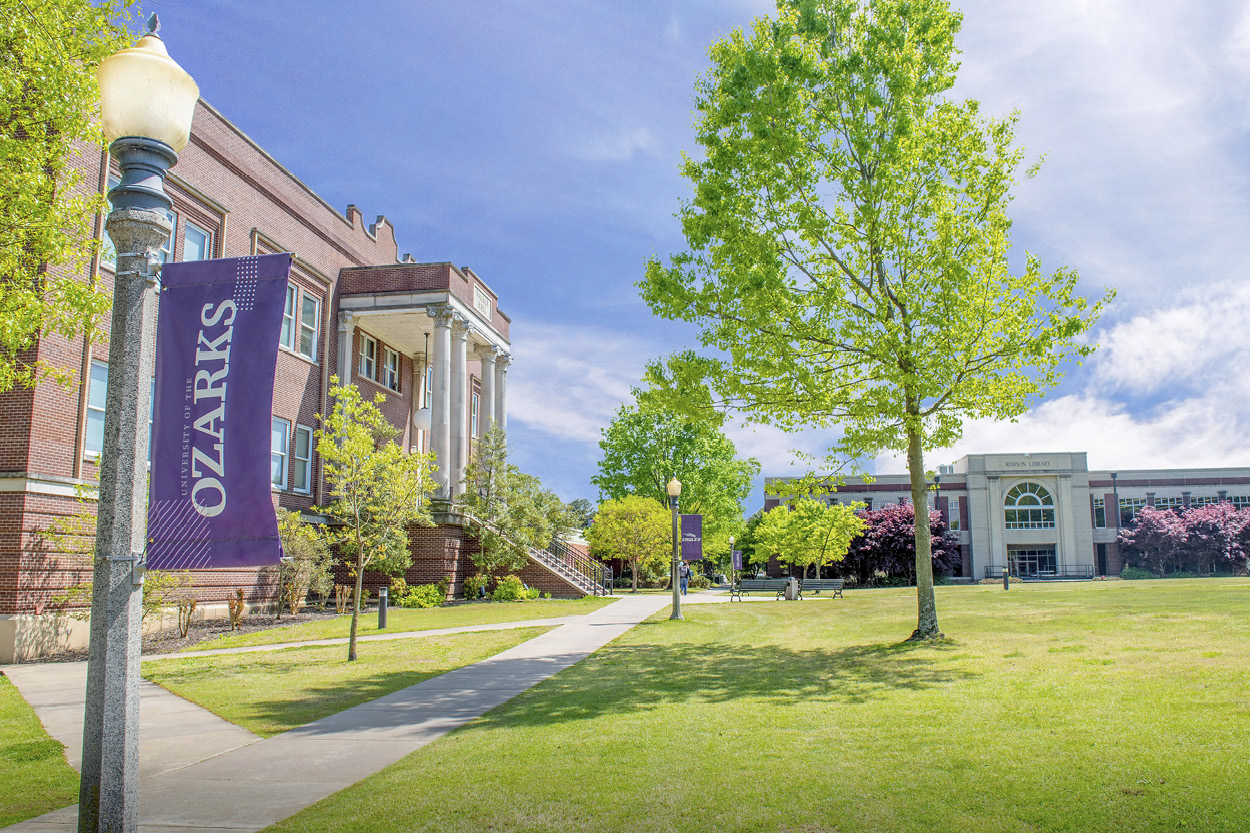 Classes for the Spring 2023 Semester at University of the Ozarks will begin on Tuesday, Jan. 17.
Residential housing will open on Sunday, Jan 15, for students to move in for the spring semester.
There will be no classes on Monday, Jan. 16, as the University observes Martin Luther King Jr. Day. However, University offices will be open on Jan. 16.
Spring Break is scheduled for March 20-24 and the final day of classes will be May 3.
The spring Commencement ceremony is scheduled to take place on Saturday, May 13.
New students can register for the Spring 2023 Semester by contacting the Office of Admission at 479-979-1227 or emailing admission@ozarks.edu.
Important Dates Spring 2023 Semester:
Jan. 15: Spring housing opens for move-in
Jan. 17: Classes begin
Jan. 23: Last day to register
Jan. 30: Last Day to Drop a class without a "W"
March 10: Mid-Term (grades due)
March 20-24: Spring Break (no classes, offices open)
April 4: Last day to withdraw from a class
April 7: Good Friday Holiday (offices closed, no classes)
April 10-25: Student Self-Registration
May 3: Last day of classes
May 4: Study Day
May 5-10: Final exams (spring housing closes on last exam day)
May 12: Baccalaureate and Senior Brick Ceremony
May 13:  Commencement