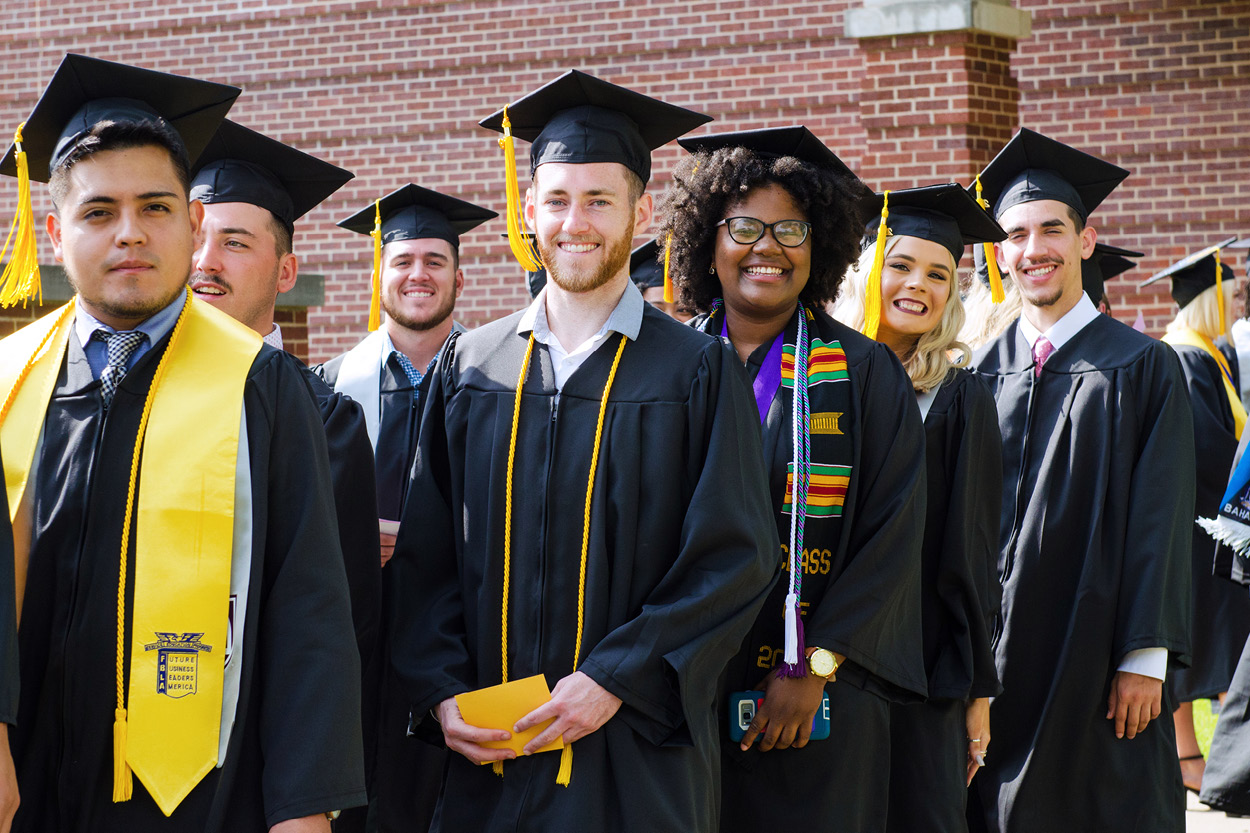 University of the Ozarks will graduate the largest class in its 187-year history during the 2021 Spring Commencement ceremony, scheduled for Saturday, May 15.
The in-person ceremony, which is limited to ticketed guests, will begin at 10 a.m. on the University's soccer field. Gates will open at 8:30 a.m.
The ceremony will be livestreamed on the University's Facebook page and Youtube channel.
The Class of 2021 includes 148 candidates for graduation. In addition, approximately 25 graduates from the Class of 2020 have chosen to participate in the event since the University had to cancel last year's ceremony due to the Covid-19 pandemic.
U of O alumnus Ray Hobbs, the retired chairman and CEO of Daisy Outdoor Products in Rogers, Ark., will serve as the keynote speaker. A native of Clarksville, Hobbs graduated from Ozarks in 1977 before embarking on a long career in the business sector. In addition to his time at Daisy, he worked for Walmart for 24 years, including a stint as the company's senior vice president for merchandising.
Hobbs has worked as a merchandising consultant for firms like Hanna's Candle Co. in Fayetteville and Bass Pro Shops in Springfield, Mo. He served as the interim CEO of Bass Pro for 14 months before being recruited by Daisy. He has served as a director for the Arkansas Game and Fish Foundation and is past chairman of Economics Arkansas and the Arkansas Children's Hospital Foundation. He and his wife, Debra, also a 1977 graduate of Ozarks, were honored in 2020 with the Pay it Forward Champions Award from the U of O Office of Alumni Engagement.
The student's welcome address will be given by Petron Brown, a theatre and environmental studies major and business administration minor from The Bahamas.
Topics: About, Student Events, Traditions