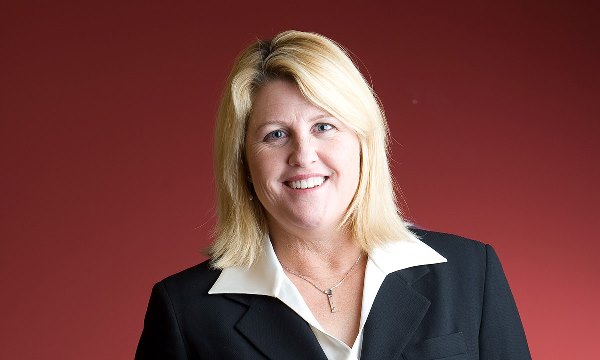 Sports development executive Mary Harvey, a former World Cup women's soccer champion and Olympic gold medalist, will speak at University of the Ozarks on Wednesday, April 19, as part of the University's 2016-17 Walton Arts & Ideas Series.
Former World Cup champion and Gold medalist soccer goalie Mary Harvey will speak at U of O on Wednesday, April 19.
The event will begin at 7 p.m. in the Rogers Conference Center. There is no cost for admission and the public is invited.
An accomplished and innovative sports development and governance executive, Harvey has been leading initiatives to achieve societal change through sports for two decades. Her efforts include the empowerment of girls and women, inclusion of marginalized groups, stewardship of the environment and achievement of health and educational objectives.
Harvey was the starting goalie for 1991 U.S. Women's National Team which won the inaugural 1991 FIFA Women's World Cup. She was also a member of the 1996 Olympic gold medal team and retired from international competition in 1996 following the Atlanta Olympics.
She is the founder of the management consultancy Ripple Effect Consulting, providing services for organizations incorporating sport to achieve sustainable social and environmental change, particularly in culturally diverse areas. Harvey also serves as vice chair of the board for the green Sports Alliance, an organization dedicated to renewable energy, healthy food, recycling, water efficiency, species preservation, safer chemicals and other environmentally preferable practices.
Harvey is also a former executive for the Women's Professional Soccer (WPS) and the soccer international governing body FIFA.
Topics: Community Events