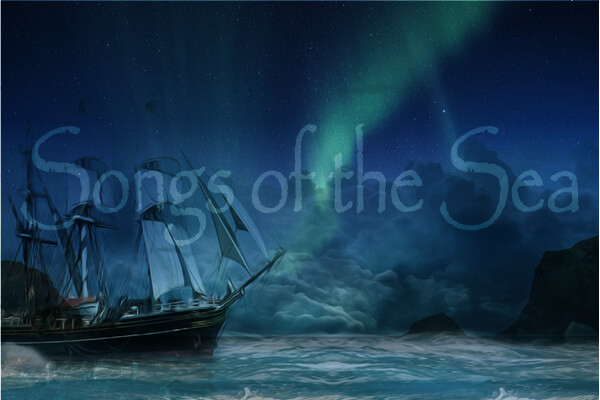 The University of the Ozarks Chamber Singers will present their annual Spring Concert, titled "Songs of the Sea," at 7:30 p.m., Thursday, April 26, in Munger-Wilson Chapel.
The event is open to the public and there is no cost for admission.
The concert is a prelude to the choir's spring tour, which runs from May 13-18 and includes five performances at churches in Northwest Arkansas, Kansas City, Mo., and Springfield, Mo.
Under the direction assistant professor of music and choral conductor Dr. Jonathan Ledger, the concert will feature a wide variety of choral repertoire from all style periods that relate to themes of the sea, including reflections, exploration, adventure, tragedy, loss and meditations.
Program lineup
The program will include, "A Song for All Seas, All Ships," by Ralph Vaughan Williams; "Ecco mormorar l'onde," by Claudio Monteverdi; "I Have Loved Hours at Sea" by Ēriks Ešenvalds; "Northern Lights," by Ēriks Ešenvalds; "A Passer By," by Byron Adams; "High Barbary," by Arthur E. Hall; "H.M.S. Pinafore: A Choral Salute," by Gilbert & Sullivan (arr. Philip Kern); "Face Answereth to Face," from Twelve Canticles by Randall Thompson; and "Never an Absolution," from Titanic, by James Horner (arr. Jonathan Ledger).
Other songs the ensemble will perform include, "Nearer, My God, to Thee," by Lowell Mason (arr. Dan Forrest); "Vineta," by Johannes Brahms; "Crossing the Bar," by Gwyneth Walker; "The Seal Lullaby," by Eric Whitacre; "Wade in the Water," arr. Moses Hogan; and "It Is Well with My Soul," by Philip P. Bliss (arr. René Clausen).
Adjunct music instructor Bethany Qualls will serve as the collaborative pianist during the concert as well as the tour.
Topics: Community Events, Music, Presbyterian