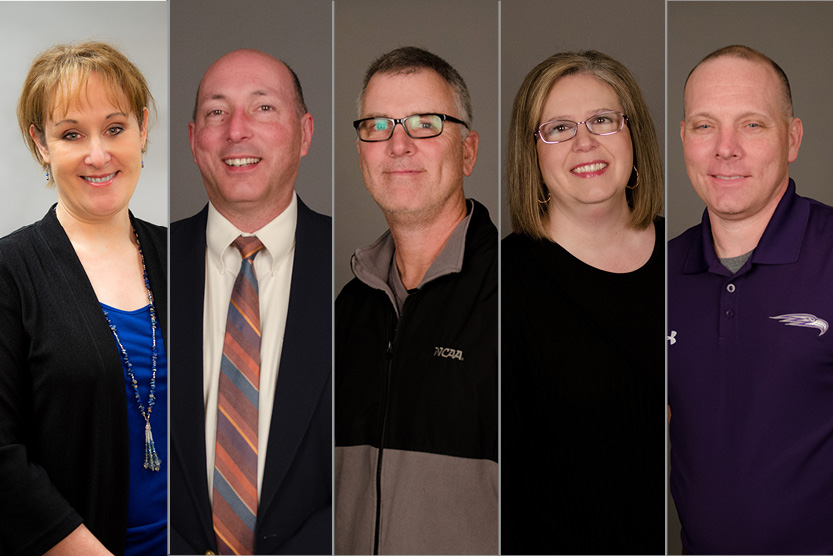 Six University of the Ozarks faculty and staff members have been recognized for 20-Year Service Awards by the University this month.
(Pictured, from left) Connie Booty, executive assistant; Dr. David Daily, dean of the Division of Humanities and Fine Arts; Jimmy Clark, director of athletics; Lori McBee, vice president for advancement and alumni engagement; Chad Floyd, head athletic trainer; and (not pictured) Cara Flinn, director of institutional research and senior analyst, have each marked their 20-year anniversaries at Ozarks. They will be honored with a certificate of appreciation as well as a gift from the University.
The University Service Award recipients are typically recognized during the April Board of Trustees Awards Dinner. However, since the Covid-19 pandemic has led to the cancellation of many campus events, this year's service awards will be announced in a series of news releases.
Service awards for 25 and 30 years will be announced in upcoming days.
Topics: About