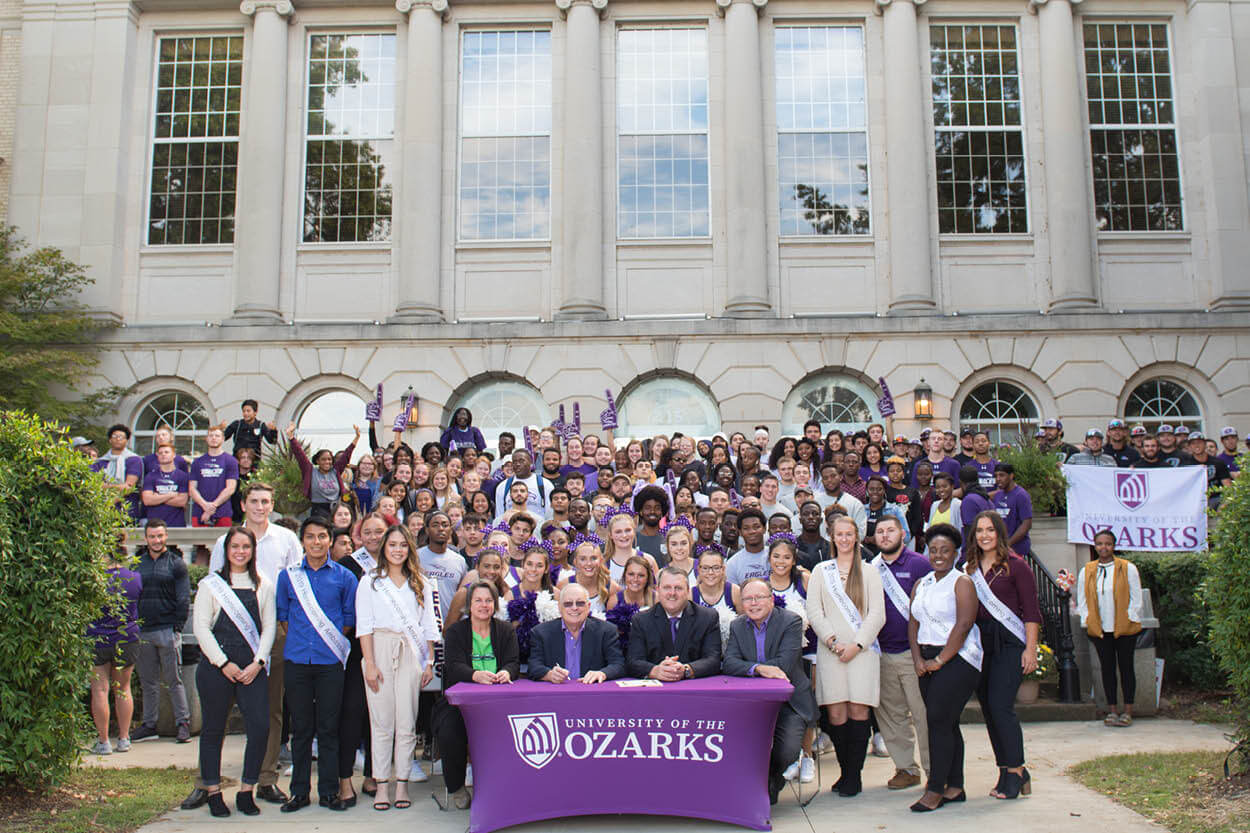 Clarksville Mayor David Rieder and Johnson County Judge Herman Houston joined University President Richard Dunsworth and alumna Lisa Gruben-Inness in a proclamation signing event declaring October 14-20 as University of the Ozarks 2019 Homecoming Week throughout the city and county.
The proclamation signing took place on Oct. 14 in front of the Johnson County Courthouse and was part of a pep rally that included more than 100 students from the University. Following the pep rally, many of the students decorated downtown businesses with University signs and decals in a Paint the Town Purple event.
Houston is a 1973 graduate of U of O and Gruben-Inness is a 1993 graduate of the University.
Homecoming 2019 will include a variety of events and reunions. For a complete schedule, please visit www.ozarks.edu/homecoming.
Topics: About, Alumni, Campus Life, Community Events, Student Events, Student Life