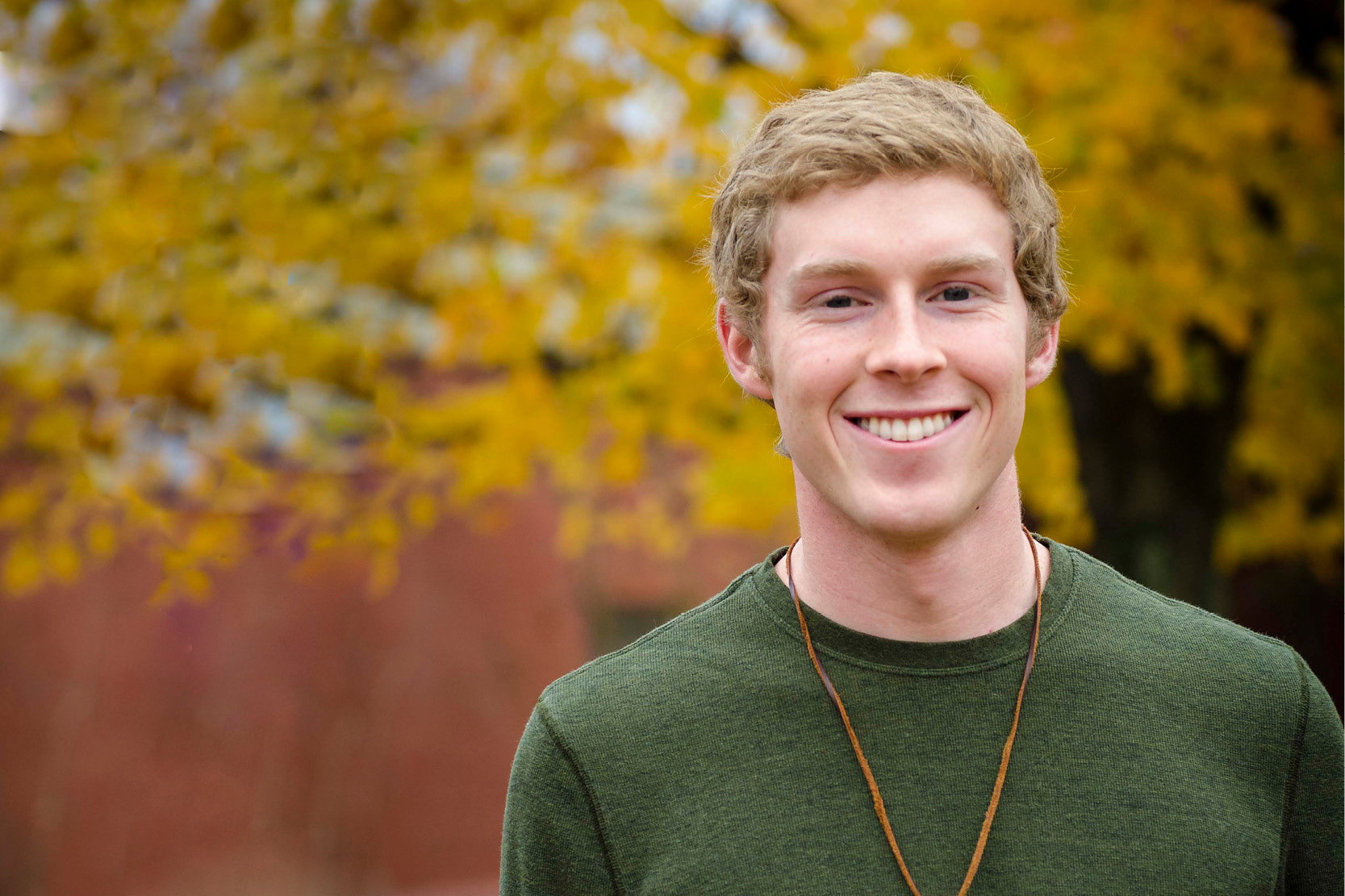 "Each man is the bard of his own existence." – Cormac McCarthy
In describing University of the Ozarks senior Jake Sawyer, one professor said, "If you combined his love of learning, writing, nature, and filmmaking, you would have Ken Burns, Walden and Thoreau with a camera."
Sawyer, an English and environmental studies major and communication minor from Mena, Ark., was named the recipient of the University's prestigious 2020 Wiley Lin Hurie Memorial Award during the annual Honors Day ceremony, held Thursday via Zoom.
The Hurie Award, voted on by the faculty, is named after former Ozarks President Dr. Wiley Lin Hurie, who served from 1923-49. The highest honor an Ozarks student can receive, the Hurie award is given to a graduating senior who has been an exemplary scholar, a campus leader, and a person of outstanding character.
Sawyer, who was also named the Outstanding Student in English, has shined both in and out of the classroom in his four years at Ozarks. He is an accomplished poet, having won an Arkansas Poet's Roundtable prize for his poetry as well as the University's Project Poet. He also served as the master of ceremonies for Project Poet.
He is a founding member of the University's writing club, The Wordsmiths, and has served as managing editor of Falstaff, the University's literary magazine. He has also worked as a University student ambassador and has given generously of his talents as a tutor in the writing lab. During the summers, he spent his time working and backpacking in the wilds of Alaska and the Adirondacks of New York.
His senior thesis project, "The Hand in the Dark: Le Guin's 'Carrier Bag' Narrative in The Left Hand of Darkness," provides a fresh reading of this pillar of speculative fiction genre, "challenging a half century of misreadings to reorient the reader to the true heart of the text: the connection and recognition discovered in facing shared hardship in a stark environment."
Sawyer has also been an active member of the Ozarks Outdoors program and the University's collegiate swim team.
Following graduation, Sawyer plans to continue developing his work as a poet and writer.
Topics: About, Communication Studies, English, Environmental Studies