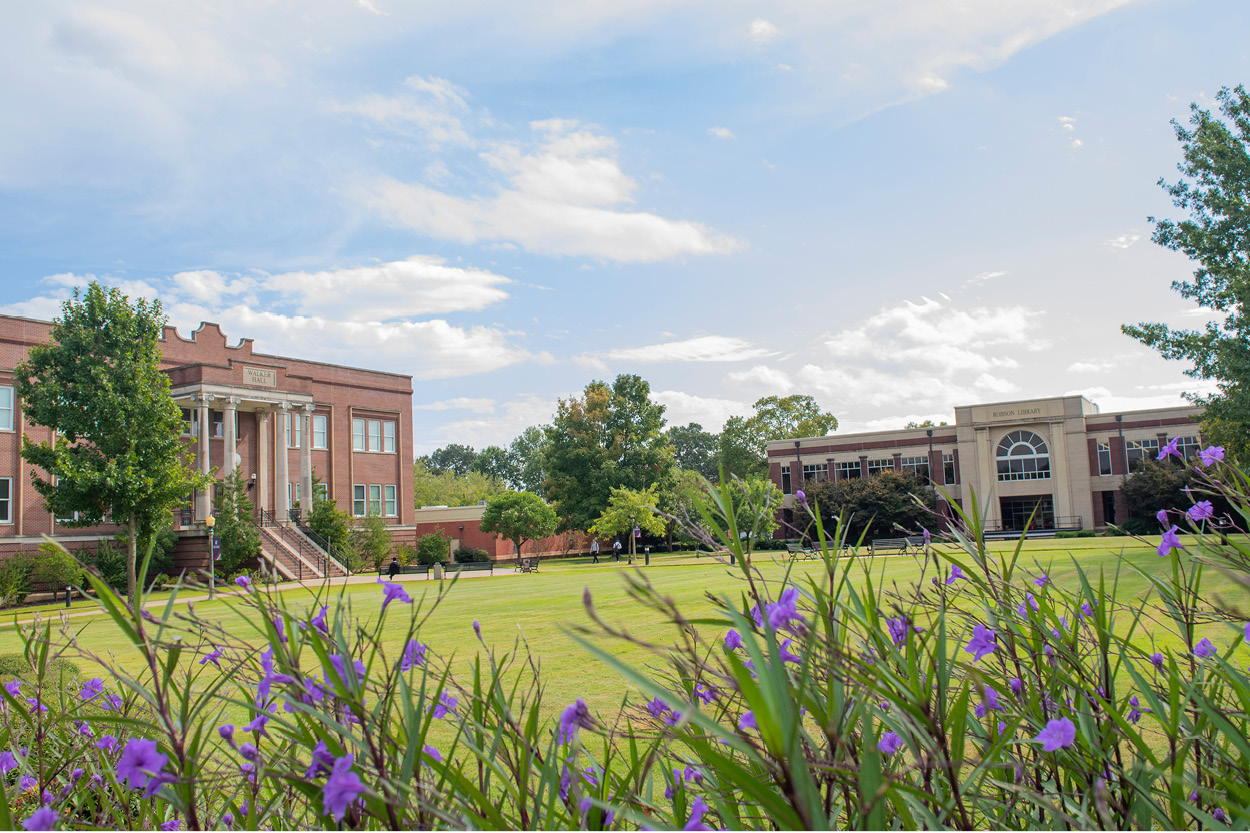 Dr. Christopher C. Sarver has joined the University of the Ozarks faculty as an assistant professor of political science, beginning the 2022 Fall Semester.
With more than 20 years of teaching experience, Sarver most recently served as assistant professor of political science and legal studies at Manhattanville College in New York.
He earned his undergraduate degree from Ohio Wesleyan University and his master's and Ph.D. from State University of New York at Albany.
"I wanted to join the U of O as a faculty member because I am a product of a liberal arts education and firmly believe in its value," Sarver said. "U of O is clearly a teaching-focused institution with a faculty that cares about students and helping them along the journey of learning. I could think of no better place to belong."
Sarver has also taught at Miami University of Ohio, Flagler College in Florida, University of Pittsburgh-Bradford in Pennsylvania, Baldwin-Wallace College in Ohio, Kent State University in Ohio and Hartwick College in New York.
"I have taught at small private liberal arts colleges as well as large public universities," Sarver said. "This has enabled me to develop the ability to teach and engage students from a wide variety of ethnic and socio-economic backgrounds, first-generation immigrants, first-generation college students and adult and nontraditional students. I have many years of experience in curriculum development, program assessment, academic advising and supervising internships, both for credit and non-credit. These include internships at law firms, state and local government, non-profit and non-governmental organizations, law enforcement, and the United Nations. I also have experience directing the International Studies programs at Baldwin-Wallace University and Manhattanville College. As such, I have experience teaching a wide variety of courses across disciplines and working with faculty and students from a variety of departments and programs."
Sarver said his experience engaging with international student communities as well as his time in the Peace Corps in Guatemala and working with migrant farmworkers on the East Coast "has fostered a deep commitment to diversity, inclusion, social justice and service-learning."
"These experiences have deeply impacted my approach to teaching and communicating to students the importance of being part of a global community and fostering a commitment to service and citizenship," he said. "Furthermore, I remain very closely connected to the Peace Corps community, and have developed many contacts at NGOs and IGOs."
Sarver's dissertation was titled, "Multinational Firm Strategy and the Nationalization of Copper in Chile and Zambia: The Experience of Five Companies." His current research interests include, Chinese investments in Africa, Chinese-Middle East Relations, and politics of oil and gas in the Eastern Mediterranean.
Sarver is single and enjoys "all things soccer and faithfully follow the German national team and Bayern-Munich." He also speaks Spanish and enjoys exercise, swimming and adopting rescue dogs.
Topics: About, Political Science