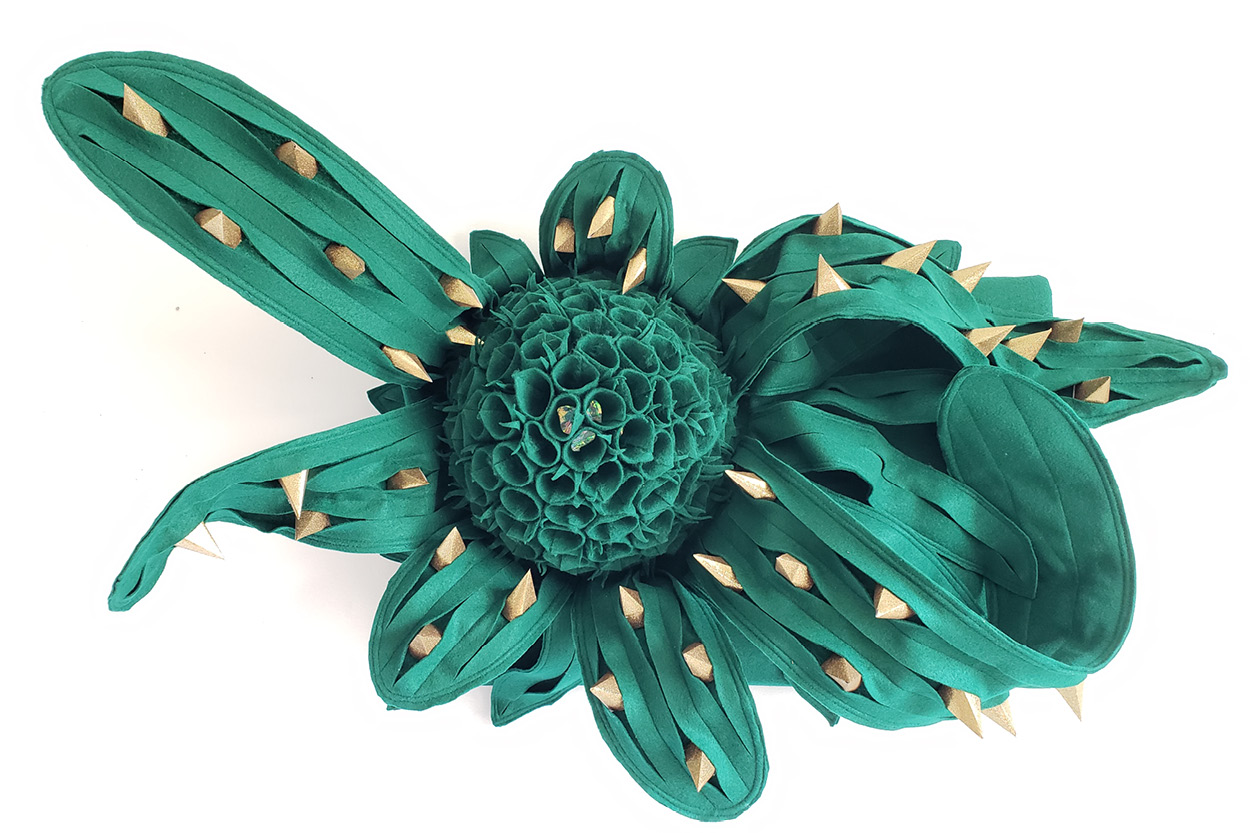 Missouri textile artist Meghan Rowswell will present her exhibit, "Transmutation," in the University of the Ozarks' Stephens Gallery from March 2-19, 2020, as part of the University's Artist of the Month Series.
There will be an artist talk featuring Rowswell at 5:30 p.m. on Thursday, March 19, in Baldor Auditorium on campus, followed by a reception to meet the artist from 6:30 to 7:30 p.m. in the gallery, which is located in the Walton Fine Arts Center. Both events are free and open to the public.
Rowswell creates large organic fiber sculptures and installations inspired by nature and plants using found fabrics and materials.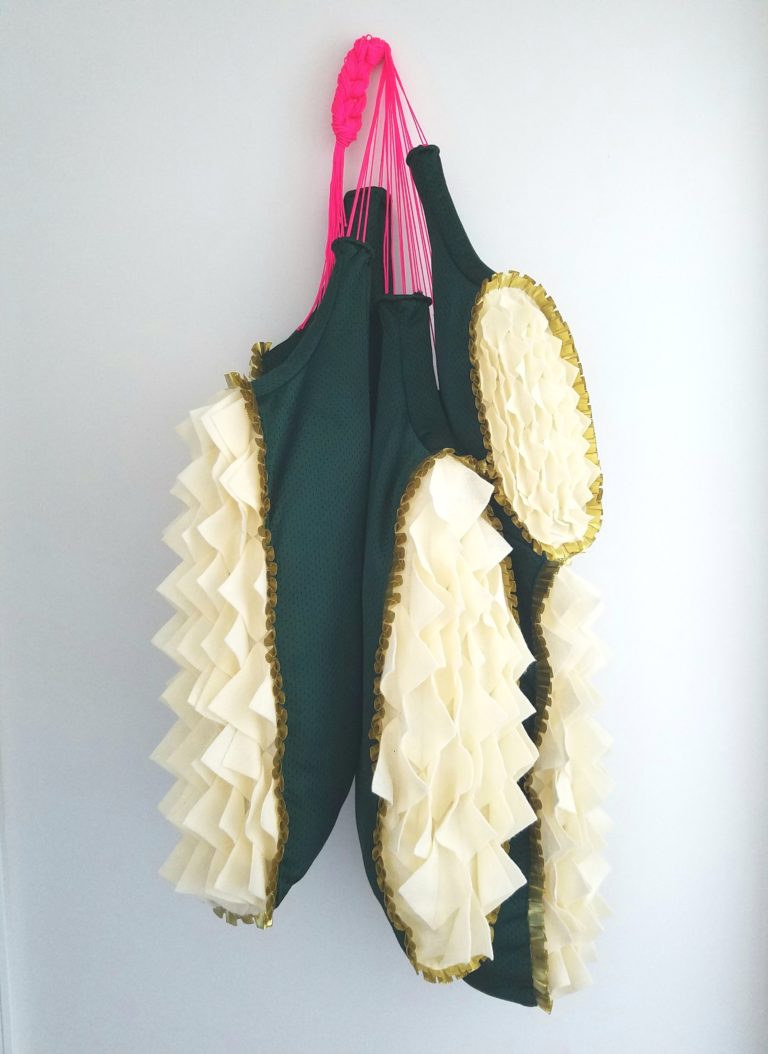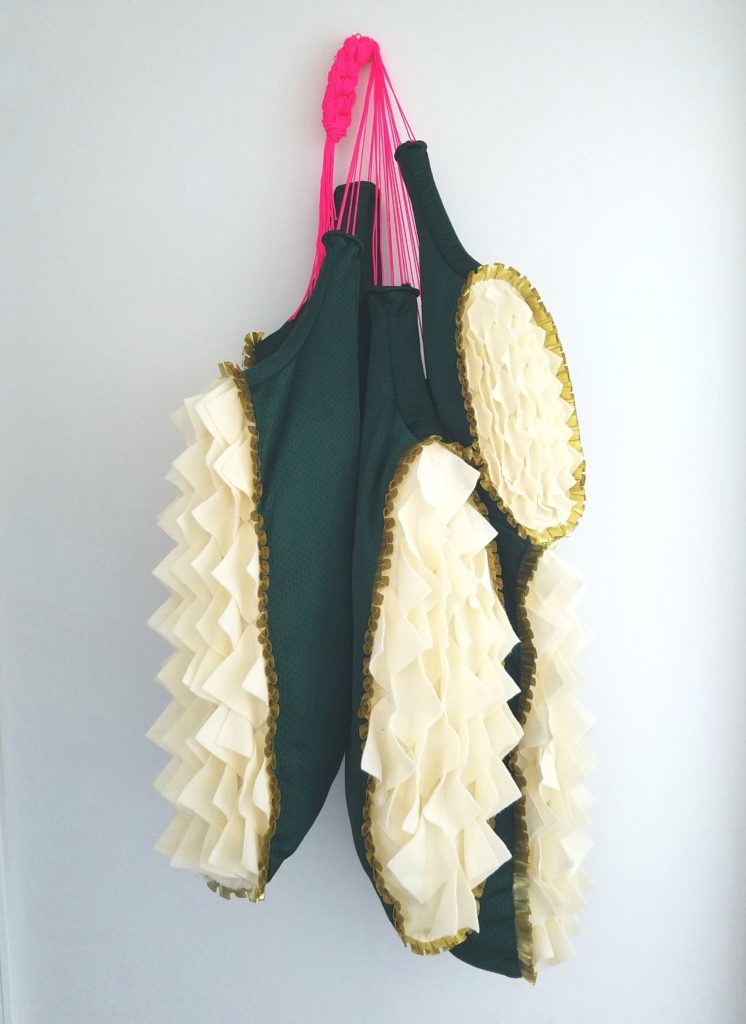 Describing transmutation as the action of changing or being changed into another form, Rowswell said her exhibit represents a meditation on how our trash becomes our landscape.
"Some of the most persistent sources of ecological concern today are the fashion industry and the devastating amount of clothing waste that ends up in the worlds landfills every year," she said. "What would happen if the heaps of discarded clothing became a living part of the world around us? This work is a cautionary tale of how our waste defines us through the plants we depend on. As well as a visualization of the stories discarded objects can tell."
Rowswell said the plant forms in "Transmutation," have reclaimed textile items as part of their structural anatomy.
"The transmutation of fabric into botanical structures allows me to reimagine exquisite biological designs," she said. "Each of these pieces is inspired by a native plant species from an ecoregion that I have visited. Through arranging these structures, I reinterpret the space and synthesize an environment."
Rowswell said, "textiles are an intriguing medium to explore these forms because of their energetic and tactile nature. The challenge is in adding a third dimension to otherwise two-dimensional medium that stretches and sags in response to gravity.  I incorporate and expand upon traditional textile construction techniques in my sculptural components. The seams and frayed edges of a work represent the act of creation. There is something lovely about a glimpse into the structure of a form and seeing the maker's hand. These rough areas juxtapose ideas of growth and vitality with savagery of cutting."
Rowswell, who received a BA in art history from Hastings College, has exhibited in galleries and art spaces across the United States. She has also lived and exhibited in Japan. In 2014 she became a fifth level instructor of the Ohara school of ikebana. She is passionate about bringing the tradition of Japanese flower arranging to American students through teaching workshops at the Kemper Contemporary Museum of Art and Powell Gardens.  Formerly a resident of Art Farm Nebraska and an Artist Inc Kansas City fellow, Rowswell is a member of the four-artist group, The Polyartery Collective, that are recipients of the Inspiration Grant from ArtsKC and the Interpretive Grant from Freedom's Frontier National Heritage Area, as well as semi-finalists for the Rocket Grant in 2017 for their immersive art experience, "Weaving the River".
Topics: About, Art, Community Events, Exhibit