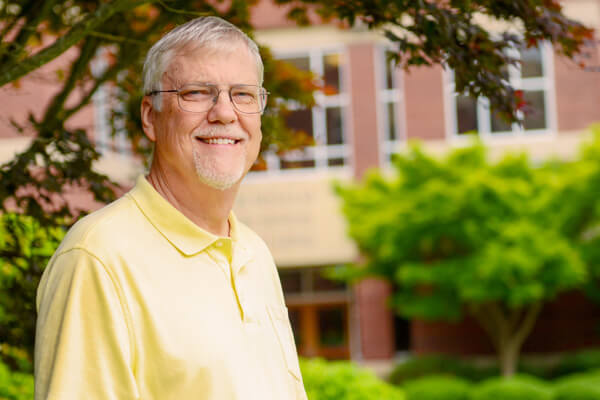 Joel Rossmaier has been appointed interim dean of the Division of Business at University of the Ozarks for the 2018-19 academic year.
Rossmaier, associate professor of practice of business and accounting, joined Ozarks in 2002 as an adjunct instructor and became a full-time professor in 2003.
"I am delighted that Joel has agreed to take on the role of interim Dean of Business," said U of O Provost Dr. Alyson Gill. "Over the past several months, I have found him to be a thoughtful and creative partner in executive discussions with the other deans, and feel that the Business Division will thrive under his leadership."
Rossmaier earned a master's degree in accounting from the University of Arkansas before spending more than 20 years in private accounting, working as a plant controller and international audit manager. Three of his children — Jason, Jana and Jack — are graduates of Ozarks.
"I am pleased and honored to be appointed dean of the Business Division for the coming year," Rossmaier said. "It is an exciting time to be part of the University community as we grow in enrollment, enhance the degree programs we offer, and explore new ways to provide a solid foundation for our students' successes. U of O has always been an educational leader, and I look forward to having some small part in continuing that tradition."
Topics: About, Academics, Business Administration