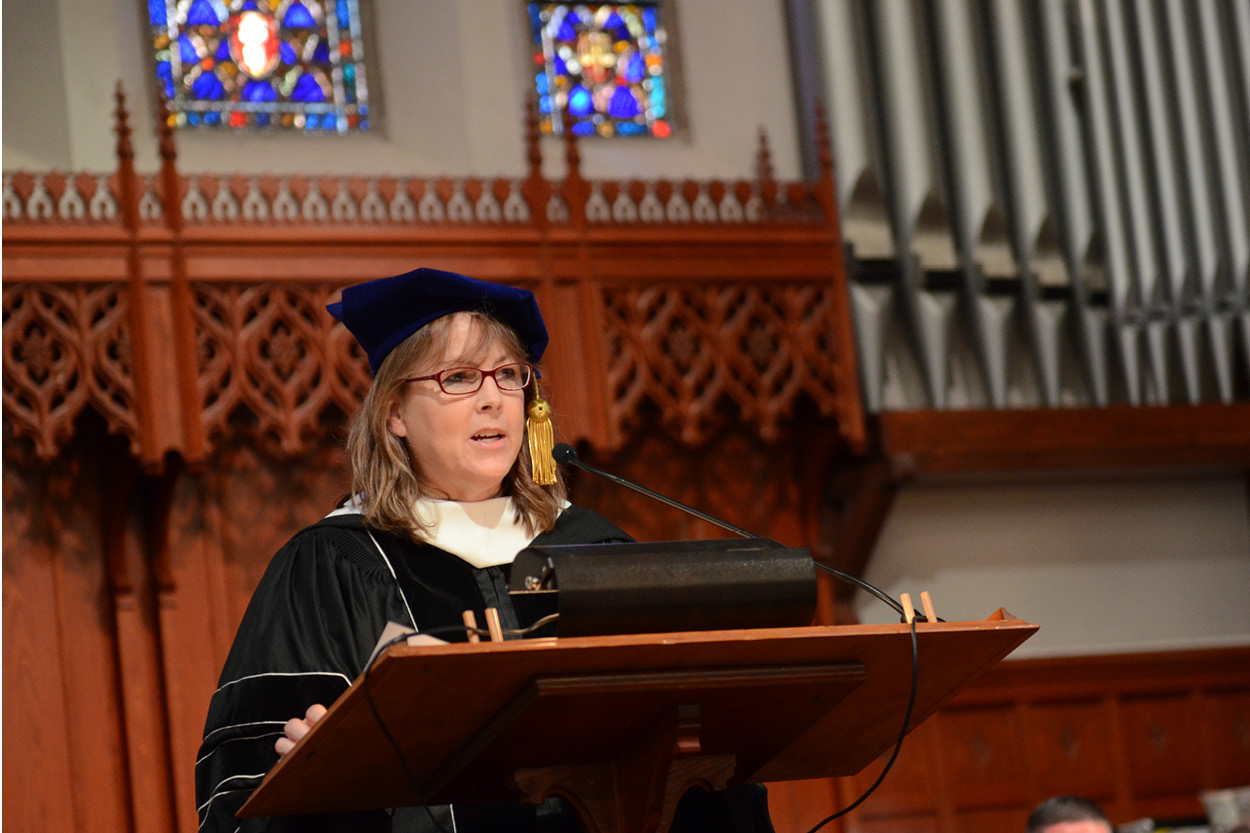 University of the Ozarks Provost Dr. Alyson Gill has accepted the provost position at Lees-McRae College in North Carolina, effective July 1. Her last day at Ozarks will be June 15.
"I am excited to be stepping into the provost position at Lees-McRae in July, and am looking forward to bringing new ideas to life there," Gill said. "At the same time, making the decision to leave University pf the Ozarks was not an easy one, as my family and I have loved this place ever since I first stepped onto campus. I am so very proud of this faculty and the investments they have made in our students. It has been the greatest privilege of my life to work alongside them, and I am hopeful that we will continue to find each other in the future. In fact, I am counting on it."
Gill has served as provost at Ozarks since February 2018 and has led the University through several academic initiatives, including the COVID pandemic transition to an online and hybrid teaching and learning format, the Compass digital learning program and the reaccreditation of the Pat Walker Teacher Education Program.
"Dr. Gill's innovative and collaborative contributions to the mission of Ozarks have created a positive and long-lasting impact that will be felt for years to come," said U of O President Richard Dunsworth. "She arrived on campus just when we needed her. First, she spearheaded the one-to-one deployment of Ipads to students, faculty and staff and then she shared her wealth of knowledge in the area of on-line education to pivot during the pandemic."
Dunsworth added, "Dr. Gill is a talented educator and administrator with a deep appreciation for the role of a private, faith-based liberal arts education. I hope the entire Ozarks community will take a moment in the coming weeks and express our deepest gratitude for her work in helping make this University strong. I wish her and her family the very best."
Lees–McRae College is a private, Presbyterian-affiliated college in Banner Elk, N.C.
Topics: About