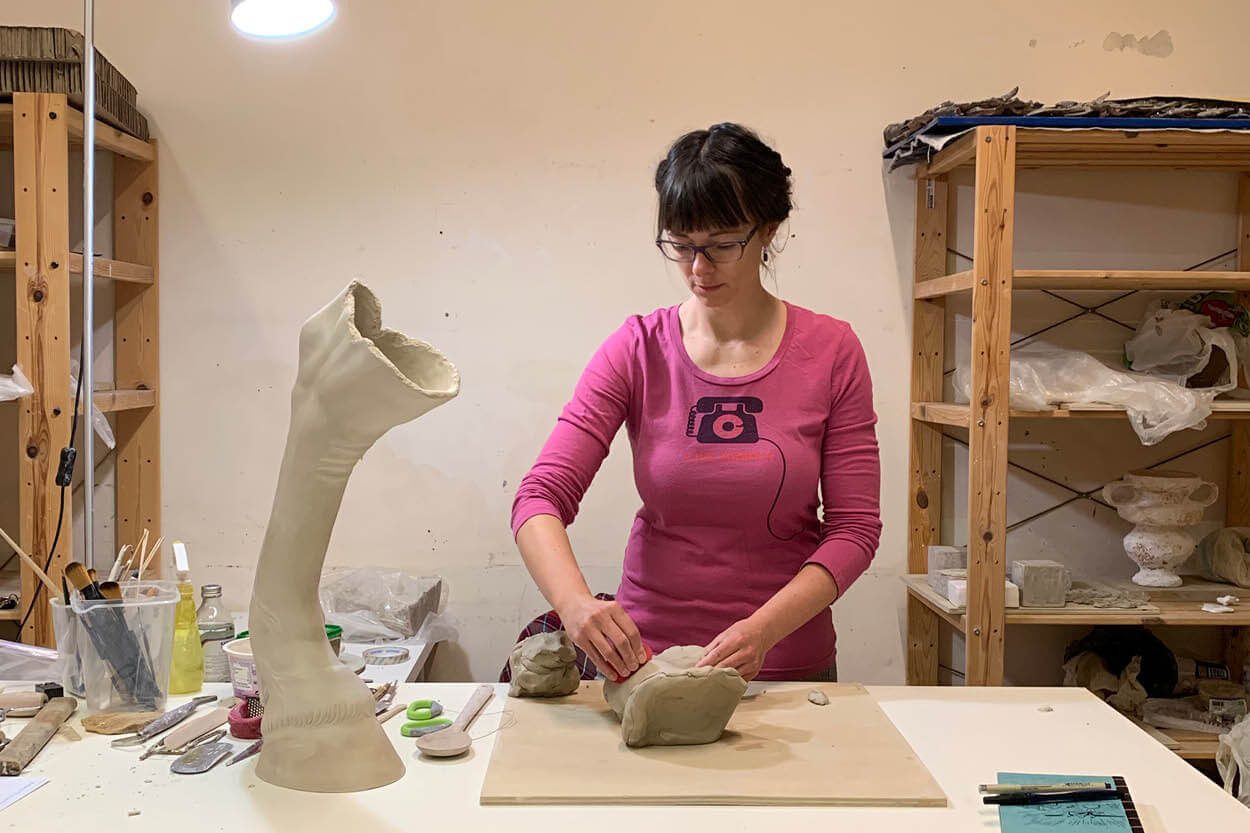 University of the Ozarks Associate Professor of Art Dawn Holder will present some of her latest artwork during a Sabbatical Research Artist Lecture on Friday, Nov. 1.
The lecture will begin at 2 p.m. in Baldor Auditorium in the Boreham Business Building. The campus community as well as the public are invited to attend and there is no cost for admission.
Holder worked on her sabbatical project during the 2018-19 academic year. The project included doing research and creating art in reaction to local Confederate monuments.
"I examined how these public spaces, structures and sculptures have been utilized and aestheticized to promote racial segregation, reinforce social hierarchy and define ethnic and political boundaries," Holder said. "My recent travels and creative projects in Europe have widened the scope of my research, allowing me to analyze the rich visual history of monuments, with a particular focus on Roman antiquities. My current sculptures, installations and photographs reference the equestrian and obelisk imagery shared by both Roman and Confederate monuments, as well as their inscribed texts and relationship to the landscape. By deconstructing these iconic forms, my art endeavors to destabilize their messages through the lenses of fragmentation, decay, and rearrangement."
Holder said that during the lecture she will, "discuss this new body of work, and share images of sculptures, installations and photographs that I created while on sabbatical."
Selections of Holder's new artwork can be seen in the upcoming exhibition. "Whence This Glory Perish," at the Stephens Gallery on the U of O campus from Jan. 23 through Feb. 19, 2020. There will be a reception to meet the artist from 6-7 p.m. on Jan. 29, 2020.