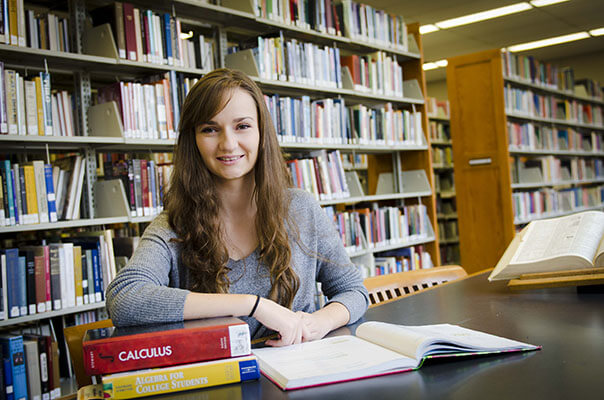 University of the Ozarks senior Jelena Petrovic brought home a top-five finish in the regional Mathematics Association of America (MAA) Conference, held April 12-14 at Arkansas Tech University.
Petrovic, a mathematics major from Croatia who plans to attend graduate school at the University of Denver, finished in the top five in the Integration Bee category in the annual event that brings together math students from Arkansas and Oklahoma.
Integration Bee consists of individual students solving progressively more difficult integration problems. Each student is allowed to miss up to three problems, and are eliminated from competition after the third miss. Petrovic competed against 50 other students from across Oklahoma and Arkansas in the competition.
Ozarks students also competed in a Math Jeopardy competition and both of the two-person teams from Ozarks finished in the top half of the 16-team competition. Along with Petrovic, the other Ozarks students who competed were, Maranda Watson, Alec Martin and Joel Guliuzo.
"I was proud of how our math students competed at the MAA conference," said Dr. Matt Myers, professor of mathematics. "Jelena finishing in the top five in the Integration Bee and our two teams both finishing with scores in the positive range in Math Jeopardy was a very good showing. Our students proved that they can succeed against math students from throughout the region."
Topics: About, Academics, Mathematics