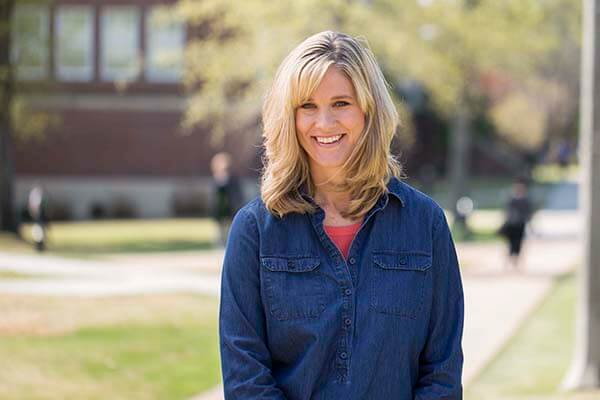 Dody Pelts has been named as the new director of the Jones Learning Center at University of the Ozarks, effective July 1
Pelts has worked in the JLC for the past 18 years, including the last 12 as the center's assistant director. She replaces Julia Frost, who announced her retirement in April after serving the past 25 years as the director.
"I am honored and excited to have the opportunity to serve Ozarks and the JLC," Pelts said. "By building upon her rich history and sturdy foundation crafted by many dedicated professionals who served before me, the JLC is well-prepared to launch into the future."
Pelts, who has also served as the JLC's school psychology specialist, said that unemployment and underemployment for students with learning disabilities, specifically for those impacted by social skills challenges, will be an area of emphasis for the JLC staff.
"Helping graduates gain skills beyond those of the classroom to obtain meaningful employment will be a focus of our efforts to support students as they seek to truly live life fully," she said.
Pelts worked as the school psychology specialist for the Dover Public Schools in Dover, Arkansas, before coming to Ozarks in 2001 as the school psychology specialist. She started teaching developmental classes in the JLC a few years later and was named assistant director in 2007.
Pelts has presented at various state and national level learning disability association conferences and is a nationally certified school psychologist, a psychological examiner, and a certified school psychology specialist in Arkansas.  She is married to Jeremy and has two children: Macy, who will be a freshman at Ozarks in the fall, and Ike, a senior at Lamar High School.
"I am delighted that Dody will be taking on the new role of director of the Jones Learning Center," said University Provost Dr. Alyson Gill. "I know that the JLC will continue to grow under her leadership and she brings with her new ideas that I am excited to explore with the group. I look forward to working with her as we think about how best to use this incredible resource."
Frost has served as the director of the JLC since 1994. Her 30 years in the JLC included a stint as director of assessment from 1986-91.
"It has been a joy to work with Dody as the JLC assistant director for the past 12 years and to watch her become a highly respected colleague not only in the JLC, but also campus wide," Frost said. "I am confident in her leadership abilities as she builds on the JLC past successes and looks forward with a new vision for its future."
The Jones Learning Center is a comprehensive support program for students with documented learning disabilities, Attention Deficit/ Hyperactivity Disorder (AD/HD) or Autism Spectrum Disorder (ASD) with average or above average intellectual abilities.  It was established at U of O in 1971 as one of the first of its kind in the country.
Topics: About, Academic Support, Academics, Alumni, JLC