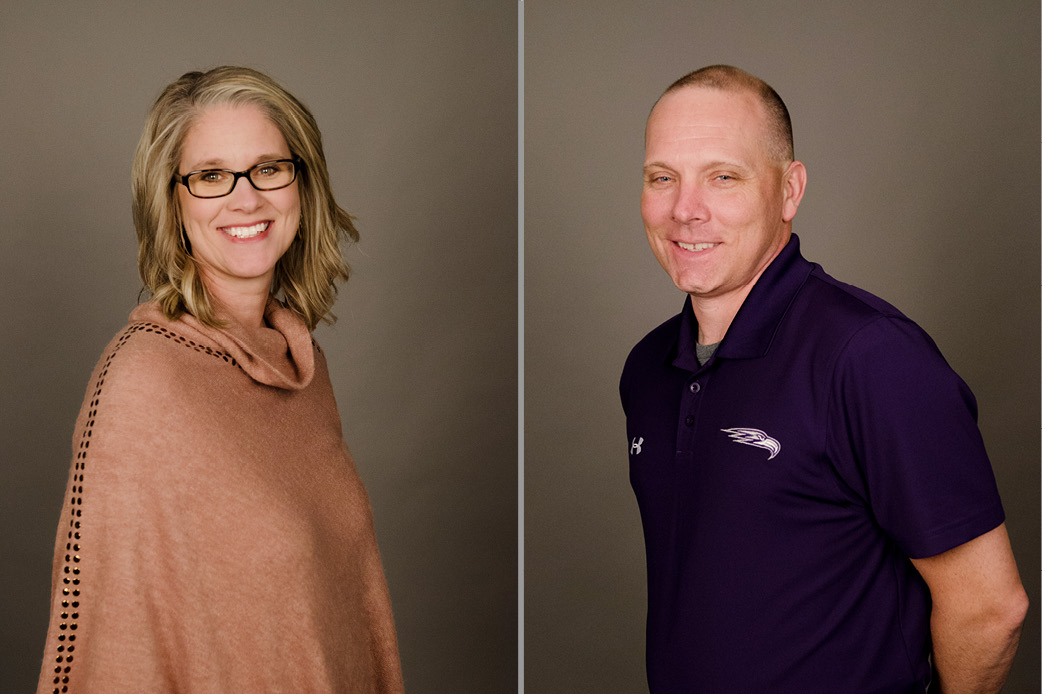 Dody Pelts, director of the Jones Learning Center, and Chad Floyd, head athletic trainer, have been named the recipients of the University of the Ozarks' Alvin C. Broyles Outstanding Professional Staff Award for the 2020-21 academic year.
The award was announced to the campus community during Monday morning's President's Standup meeting that was held via Zoom.
Pelts joined Ozarks in 1999 as a diagnostic intern and served as a school psychology specialist from 2001 to 2019. She was the assistant director of the JLC from 2007 to 2019, when she was named director.
In her award nomination, a colleague said Pelts "exemplifies the meaning of an outstanding employee by her hard work, commitment to students and dedication to the purpose of Ozarks … She understands that differences of opinions, thoughts and ideas work together to better our departments and Ozarks. She encourages us to think outside of our comfort zone and think of what might be possible."
Floyd has served Ozarks as a trainer since 2001 and was named head athletic trainer in July of 2015. He was named the American Southwest Conference East Division Trainer of the Year in 2008, 2011 and 2013.
In his nomination, Floyd was commended for his work in keeping student-athletes playing amid the COVID pandemic. One colleague wrote, "The challenges were daunting, the doubts were abundant, questions were plentiful, but they were all faced with one of the most selfless individuals on this campus, Chad Floyd. Without him spearheading the logistics and operations of weekly COVID testing and screening, the 18 sports Ozarks sponsored would not have gotten off the ground … He works the most thankless position in athletics, asks for nothing, but gives everything."
Topics: About