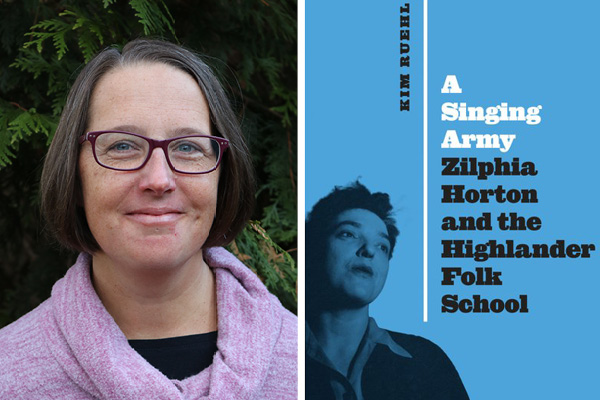 The University of the Ozarks' Walton Arts & Ideas Series event scheduled for October featuring author Kim Ruehl has been postponed to April.
The event will now take place on Thursday, April 7, 2022.
Ruehl is a writer, editor and folk music advocate from Asheville, N.C.  Her 2021 book, "A Singing Army: Zilphia Horton and the Highlander Folk School," highlights the life of 1931 Ozarks graduate Zilphia Horton.
A native of Paris, Ark., Horton was an activist and musician who inspired thousands of working people and left a legacy that changed the world. She was a pioneer of cultural organizing who taught people how to use the arts as a tool for social change and a catalyst for anthems of empowerment such as "We Shall Overcome," and "We Shall Not Be Moved."
The next scheduled WAIS event will be on Thursday, Nov. 4, featuring Joey Stocks, a New York City editor and storyteller who is originally from Arkansas.