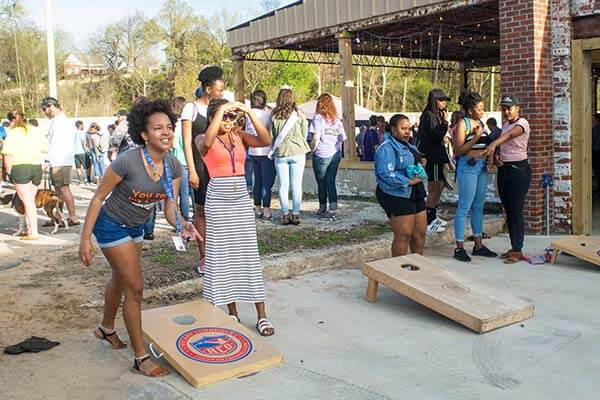 The Johnson County trio band Shiner's Dream will perform at First Friday on Friday, Oct. 4, in downtown Clarksville. The event begins at 5 p.m. with the music starting at 5:30 p.m.
Presented by University of the Ozarks and the Clarksville-Johnson County Chamber of Commerce, First Friday is an outdoor community event on the green space that is located at the corner of Main Street and the Spadra Trail. Held every month the University is in session, the family-friendly event features live music, a variety of food trucks and vendors as well as lawn games.
There is no charge for admission and the public is invited to attend and encouraged to bring lawn chairs or blankets. This month's music is sponsored by Mid-South Roller Company.
Shiner's Dream features Nathan Harderson, Lane Davis and Bronson Rofkahr. Their music derives from and is inspired by such artists as Merle Haggard, Tony Rice, Johnny Cash and Tyler Childers,
Topics: About, Community Events, Student Events