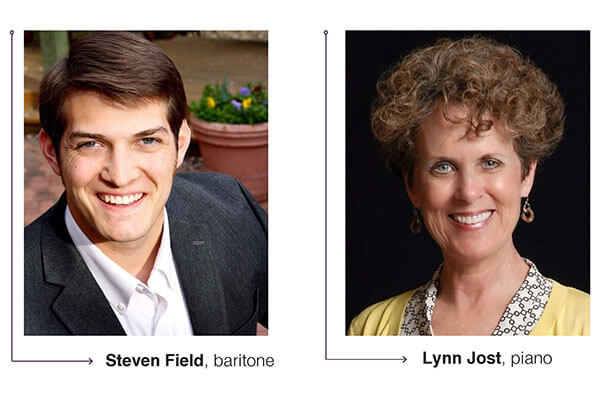 The University of the Ozarks' music department will present a recital of classical, pop and Broadway standards by baritone Steven Field and pianist Lynn Jost at 7 p.m. on Thursday, May 2,
The concert will be held in Munger-Wilson Memorial Chapel and is free and open to the public.
Field is a former high school student of U of O Assistant Professor of Music Dr. Jonathan Ledger at Osbourn High School in Manassas, Virginia.  He currently works as the music department recruiter at Christopher Newport University in Newport News, Virginia. In addition to working steadily as a professional opera singer in eastern Virginia, he also serves as the contemporary worship coordinator at Grace United Methodist Church in Manassas.
Jost was one of the collaborative pianists at Osbourn High School when Ledger was the director of choral activities there. She continues in the role today, in addition to serving as a music associate at Grace United Methodist Church in Manassas.
On Friday, May 3, Field and Jost will participate in a Q&A session with U of O music majors and minors about how life led them to their current careers in music.
Topics: About, Academics, Community Events, Music