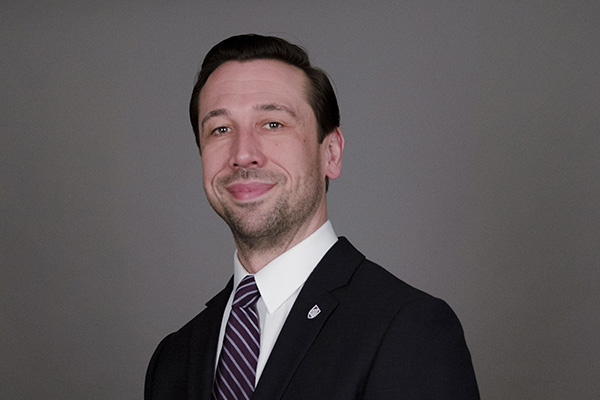 Luke Morrill has been promoted to vice president for student affairs and dean of students at University of the Ozarks, President Richard Dunsworth announced this week.
Morrill has served as dean of students since he joined the University in June of 2018.
"Luke has proven himself to be an exceptional student affairs professional, managing a broad portfolio of programs and services," Dunsworth said. "As the institution evolves in its complexity and grows in its number of students, it is imperative that perspective be represented at the executive level. I am pleased that Dean Morrill joined us nearly two years ago and couldn't be more proud to see him advance from dean to vice president."
Among the areas that Morrill will oversee include, residential life, student engagement, campus recreation, career services, conference services, counseling services, dining services and spiritual life.
"It is an honor to be able to serve the institution and our diverse student population in this new role," Morrill said. "My time at Ozarks has been incredibly rewarding. I am excited to explore new opportunities for the Office of Student Affairs to further collaborate with campus partners and enhance the student experience at U of O."
Before arriving at Ozarks, Morrill served as associate dean of students at Jacksonville University in Florida from 2014-2018. He was also the assistant dean of students and director of residential life at JU. He has also worked in student affairs positions at Texas Christian University.
A graduate of Harrison (Ark.) High School, Morrill earned a bachelor's degree in broadcast journalism at Arkansas Tech University in Russellville. He earned his master's degree in student affairs counseling from University of Nebraska at Kearney and is completing a doctorate in higher education administration from the University of North Florida.