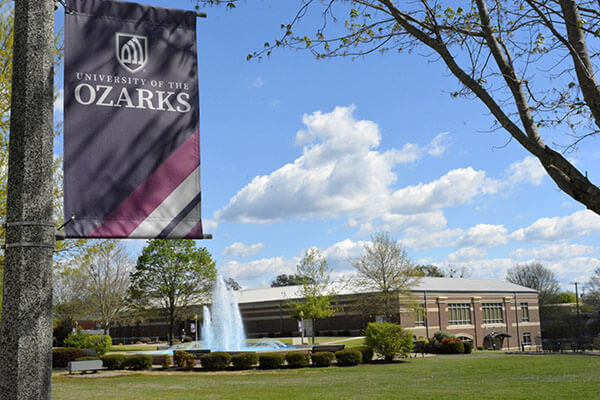 University of the Ozarks has named Luke Morrill as its new dean of students and director of residential life. He will begin his duties at Ozarks on June 18, 2018.
Morrill has served as associate dean of students at Jacksonville University in Florida since 2014 and previously served as director of residential life and assistant dean of students at the private, liberal arts university. He has also worked in student affair positions at Texas Christian University.
"I am excited about the education, experience, and overall demeanor that Mr. Morrill brings to the dean of students and director of residential life role," said Dr. Caleb J. Keith, assistant provost for institutional effectiveness and strategic priorities. "He has a proven track record of leadership in student affairs and residential life that will serve to advance the student affairs division at University of the Ozarks."
A graduate of Harrison (Ark.) High school, Morrill earned a bachelor's degree in broadcast journalism at Arkansas Tech University in Russellville.
"It's a beautiful part of the country, and the River Valley is an incredible part of the state," Morrill said. "I couldn't be more excited to return to an area that has had such a large impact on my life."
Morrill earned his master's degree in student affairs counseling from University of Nebraska at Kearney and is scheduled to complete a doctorate in higher education administration from the University of North Florida in the fall.
He said U of O's mission piqued his interest in the position.
"University of the Ozarks' commitment to providing students from all backgrounds and identities access to the highest quality education speaks directly to my core values," he said. "It's clear that the University is passionate and dedicated about positively impacting student's lives."
As a first-generation college student himself, Morrill said helping and working with college students is a calling for him.
"The experience I had as an undergraduate opened my eyes to different ways of engaging with the world and the people in it," he said. "Challenging students in that same way is one of the most rewarding parts of what I do. I'm excited to be joining the student affairs team at University of the Ozarks and supporting students in that same way."
Morrill said outside of work he enjoys running, swimming and hiking.
"I know first-hand what outstanding parks and rivers Arkansas has and I'm looking forward to experiencing all of them again," he said.