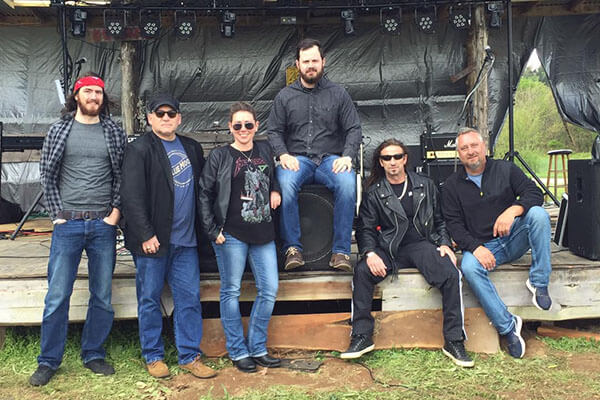 River Valley multi-genre band Moonshine Blue will kick of the inaugural First Friday of the 2019 Fall Semester on Friday, Sept. 6, in downtown Clarksville. The event begins at 5:30 p.m. with the music starting at 6 p.m.
Presented by University of the Ozarks and the Clarksville-Johnson County Chamber of Commerce, First Friday is an outdoor community event on the green space that is located at the corner of Main Street and the Spadra Trail. Held every month the University is in session, the family-friendly event features live music, a variety of food trucks and vendors as well as lawn games.
There is no charge for admission and the public is invited to attend and encouraged to bring lawn chairs.
Moonshine Blue is "a local homegrown band specializing in an intoxicating blend of music that both entertains and connects with the crowd," according to the band's website. The band describes its music as "from classic rock to red dirt country, blues to indie and everywhere in between."
The band includes lead singer Lindsey Watson, Jody Copeland on bass guitar, David Bailey on keyboard, Benny Witt on drums, Tanner Fritsche on lead guitar and Christopher Copeland on rhythm guitar and vocals.
Topics: About, Community Events