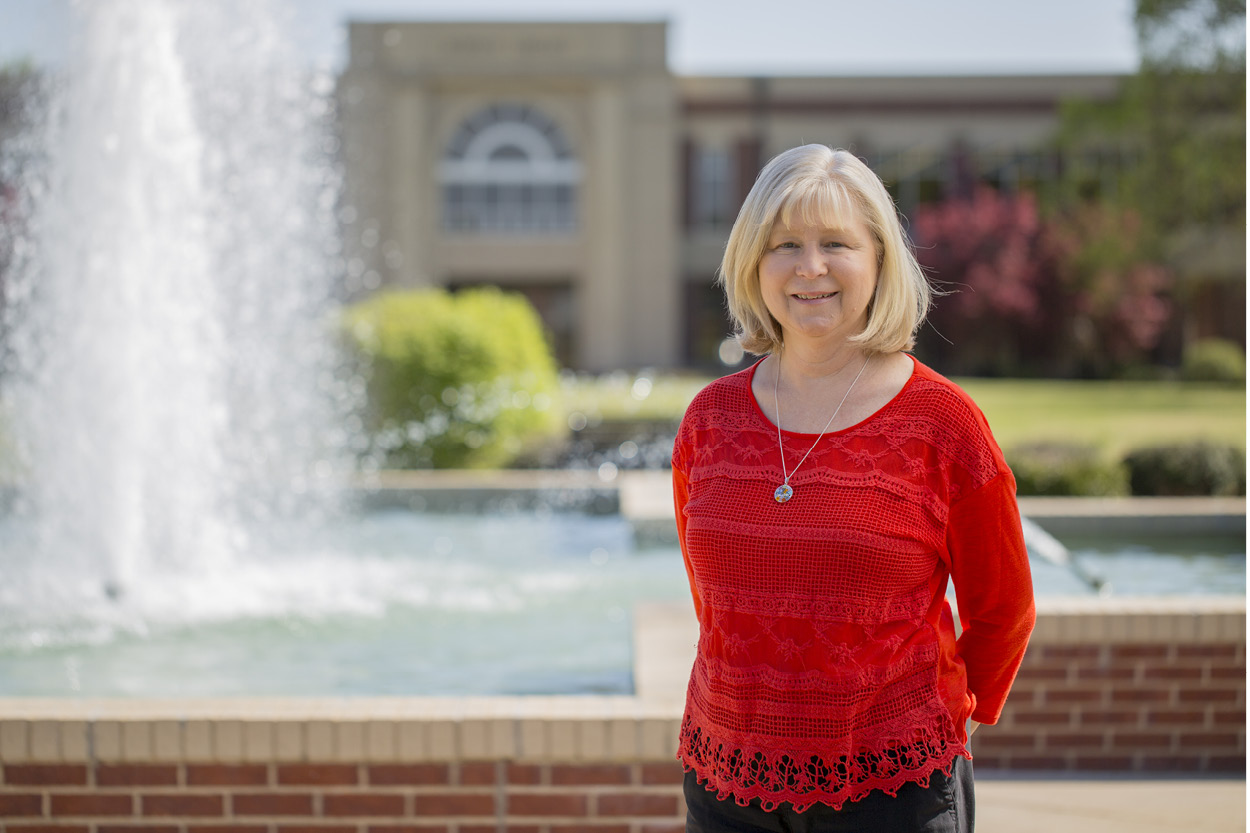 For the past 38 years, Debby Mooney has been helping students with learning disabilities achieve a college education and that calling has seldom felt like work to her.
Mooney, who in 1983 joined the staff of what is now the University of the Ozarks' Jones Learning Center, has announced plans to retire at the end of this semester. Her final day at Ozarks will be June 30.
Just one year after graduating from Ozarks with a degree in education and social sciences, Mooney returned to her alma mater as a learning disabilities assistant, the beginning of an almost four-decades career in supporting students with learning disabilities.
"I can't imagine a more fulfilling career than working at Ozarks," Mooney said. "Few people are lucky enough to say they have enjoyed going to work almost every day of their careers, but I have had this privilege. I have enjoyed interacting with the absolute best colleagues in the JLC and campus wide that anyone could hope for. A program like ours could not exist without the support of every employee on campus. Also, you cannot find a more kind, caring, and fun group of people anywhere."
Mooney, who earned a master's degree in education from Arkansas Tech University in 1988, has served as  an academic  support coordinator in the JLC since 1987. She also served as the assistant director from 1994 to 2005.
Dody Pelts, director of the JLC, said Mooney's career at Ozarks is the embodiment of service and guidance.
"Debby's contributions to students in the Jones Learning Center will never be able to be adequately measured or described," Pelts said. "There is no doubt that she has changed hundreds of lives by her caring, patient work with students over her career at Ozarks.  Her commitment and love for Ozarks and her students is the gold-standard that we all strive to emulate. While the JLC team and students will sorely miss our 'Mooney,' we are excited for her to fully enjoy her family, pets and garden in the next phase of her life."
Retired JLC director Julia Frost spent 30 years working alongside Mooney and said she used Mooney as an "example coordinator."
"She's the one I frequently chose to mentor new coordinators and assist seasoned coordinators with difficult situations," Frost said. "Debby was always hard working, fun to be with, detail-oriented, smart, and creative. She treated all of her students, even the most difficult ones, with love, respect and compassion.  I never heard anything but praise regarding Debby's work.  The self-esteem that she has helped to build in students, the courage that she has guided them to discover, and the success that she has led them to will never be forgotten.  There are countless lives that are now significantly better because of her influence.  What better legacy could anyone ask for?"
Mooney said she has been "inspired every day" working with students for whom learning is a challenge. 
"These students are determined and resilient, and it is a joy to watch them grow once the playing field is leveled a little bit for them with the accommodations offered through the JLC," Mooney said. "I am blessed to have been a part of this program and a part of the lives of so many students throughout the last 38 years."
Mooney said her retirement plans include spending more time with her family, especially her grandchildren, as well as with her three dogs and two cats. She also plans to do more gardening, hiking and travelling.
Topics: About