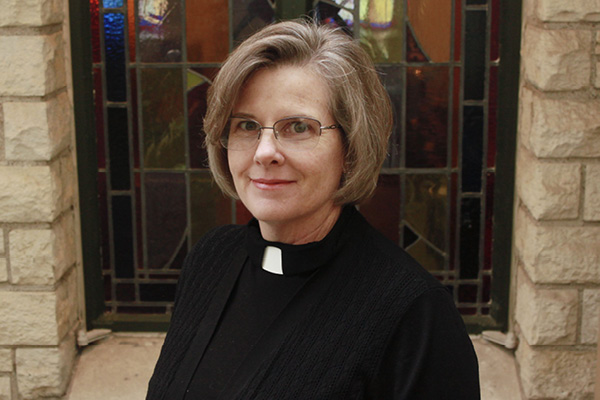 The Rev. Deanna Hollas will present a lecture titled, "Unmasking the Powers Behind Gun Violence," at University of the Ozarks at 7 p.m., Tuesday, March 8.
Hollas' visit to campus is made possible by the Cecil and Ruth Boddie Farmer Chapel Guest Speaker Endowment. The event will be held in the Munger-Wilson Chapel and is free and open to the public.
Attendance will be limited due to Covid protocols and mask-wearing and social distancing will be required. Guests should pre-register at https://www.eventbrite.com/e/the-2022-cecil-and-ruth-boddie-farmer-chapel-guest-speaker-tickets-258249841227
Hollas is the Gun Violence Prevention Ministry Coordinator with the Presbyterian Peace Fellowship and a founding member of the Everytown for Gun Safety Interfaith Advisory Council. In her role with the Presbyterian Peace Fellowship, Hollas empowers and equips individuals and congregations across the Presbyterian Church (USA) denomination to embody Jesus's call to love God and love neighbor by being informed and active in ending gun violence.
"Theologian Walter Wink understood that there are invisible forces that shape and determine human existence," Hollas said. "When we unmask these powers, they lose their influence and create the space for us to make conscious decisions about how we want to live." 
Hollas said that in her lecture she will lead the audience in an exploration of the hidden forces behind the gun violence epidemic and how we can respond and live into one of the "Greats Ends of the Church — Exhibition of the Kingdom of Heaven to the world."
Hollas is also a spiritual director and co-founder of Retreat House Spirituality Center in Richardson, Texas. She holds a master of divinity from Perkins School of Theology as well as a diploma in the art of spiritual direction from San Francisco Theological Seminary.
Hollas will also be speaking at the University's Tuesday Chapel Service at 11:30 a.m. on March 8. Her sermon is titled, "Walking in the Path of Jesus," based off the texts: Isaiah 2:2-4 and Luke 6:27-36.
Topics: About, Interfaith Studies, Presbyterian