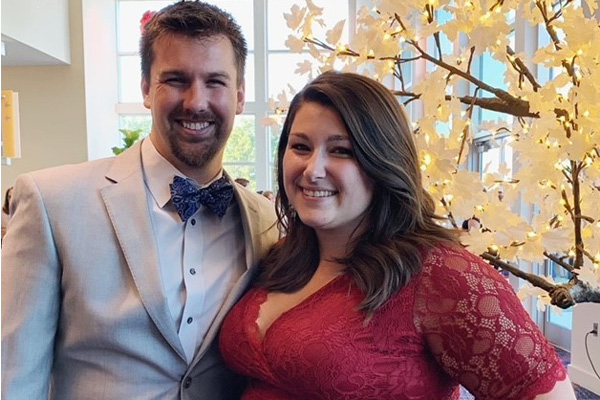 Meet Your Alumni Board Members is an ongoing series where we highlight members of the Alumni Association Board of Directors. This month we are featuring long-time friends and 2012 graduates Taylor Jacks and Emily Towe, both from Little Rock, Ark. Jacks is a video content creator at Transitions Group and Towe is an associate attorney at Reddick Moss, PLLC.
Tell us about your time at Ozarks. What did it mean to you? How did that time change or impact your future? (think beyond just the classroom)
Taylor: My time at Ozarks shaped the way I see the world. The instruction I received from both professors and staff allowed me to succeed in the career I have now, and the people I met while at Ozarks have become family.
Emily: My time at Ozarks introduced me to some of the most important people in my life. I was able to cultivate many leadership skills and styles and learn life lessons, all while having the most fun I've ever had.
Why is being involved with Ozarks after graduated important to you? Why have you chosen to give back to the University?
Taylor: I feel it's my duty to be involved long after I've left in order to give back to the school that has given so much to me.
Emily: Ozarks shaped who I am as a person so deeply that I'm hoping to be able to help the University do the same for future generations.
What is your favorite Ozarks memory?
Taylor: Study Night Breakfast! Everyone in their PJs in the middle of the night in one tiny room with loud raffles was a blast and built some of my best friendships.
Emily: Working orientation and the week leading up to it was the most fun. Also stressful, as it seemed most of us were perfectionists, but still so much fun!
Who was your favorite/most impactful professor at Ozarks and why?
Taylor: Susan Edens. No one has shaped my skills or helped me hone my talent as precisely as Susan. She is someone I still turn to today for guidance.
Emily: Dr. David Dailey was definitely my favorite professor. I learned so much from him and his classes-so much so that I was almost a religion minor! Many church-affiliated schools push a certain way of thinking, but Dr. Dailey made it a point to ask questions and encouraged his students to do the same. 
Why have you chosen to continue to serve Ozarks by sitting on the Alumni Board?
Taylor: The Alumni Board has such a deep connection to the University, and it makes me feel more hands on when it comes to the happenings around the school.
Emily: I was so involved while I was a student at Ozarks that it just made sense when I was finally able to apply and join!
What is your favorite Clarksville or Johnson County activity?
Taylor: The nature! Between Strawberry Bluff and Kings Canyon, along with all the camping trips with friends, Johnson County offers some beautiful places.
Emily: The burritos at El Palenque, the Johnson County Peach Festival, and Crosswoods are three of my favorite things!
Anything else?
We are both grateful to Ozarks for being the birthplace of our friendship, and that it allowed us to become part of a family of people who can connect anytime through the good and bad, and who act like no time has passed when we all see each other again!