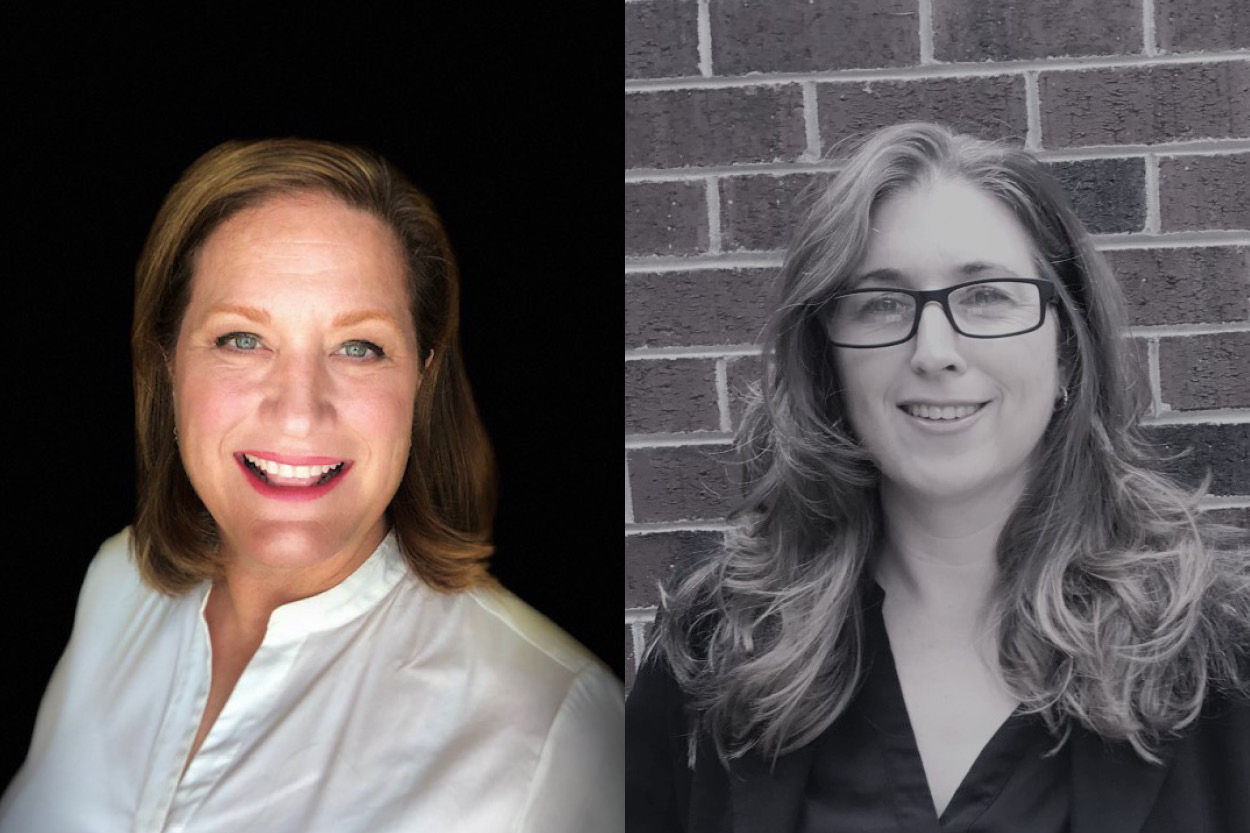 Cyleste (Willis) Coppage '97 (pictured right)
Tell us about your time at Ozarks. What did it mean to you? How did that time change or impact your future? (Think beyond just the classroom)
My time at the Ozarks were some of my best years. I made friends from around the world and I grew as a person away from family and a known environment. I received a full scholarship for basketball from a very small high school. I was so thankful for the opportunity to continue to play basketball but also to receive a valued education for free. It also meant so much to my parents, who at the time would have struggled to make the payments for college. U of O provided me with the courage to meet challenges head-on, with confidence and conviction. The educational opportunities gave me a broad base of know-how to make my way in the Army as an enlisted member and officer in the Army.
Why is being involved with Ozarks after you graduated important to you? Why have you chosen to give back to the University?
As I see the changes that are being made and have been made at the university, it encourages me to spread the news. My children will be attending college in the next year and I would be proud to have them attend the university with the opportunity it provides our young adults. University of the Ozarks is a small college, a diamond in the rough, and has accomplished so much. We have an aggressive athletic department, exemplary and recognized professors and staff, networking opportunities and so much more. I was given an education that has set my path to where I am today, and I am enthusiastic about introducing others to our fabulous school.
What is your favorite Ozarks memory?
As an athlete, for me, every basketball game or practice was a highlight in the day. However, I also had an internship in the nearby retirement home for my psychology courses. I valued the clients I had and enjoyed having the autonomy of working with the community as a student. Going to the retirement home and creating a bond with these individuals and the facility staff was something I will never forget. One of my clients was blind and I would take her outside to enjoy the day, spending more time than my shift required. It was particularly special to me. The internship was more than just a grade for me, it was a chance to make a difference in someone's life as a young person.
Who is your favorite/most impactful Professor at Ozarks and why?
There were two professors that I remember as being instrumental in my development at the University, although I could name many professors and staff that assisted me. Dr. Elissa Heil was my Spanish professor, but most of all my friend. She assisted in finding me summer housing, introduced me to her family and encouraged me to continue learning Spanish and reading more. I needed that extra encouragement during that time, and she was there with that nudge. When I transitioned to studying psychology, Dr. Tom Stephenson was my mentor and guided me through my internships and other opportunities that his department offered with candid conversations and assessments of my potential career. Dr. Elizabeth Gomez in the chemistry department was also fantastic, and Joe Hoing could not have been more perfect for his position as dean of students. He was the light on long days of studying, or long basketball trips. He connected with all of us and remembered small details in our lives that brightened our days.
Why have you chosen to continue to serve Ozarks by sitting on the Alumni board?
As I continue my education for my master's degree, and my children ready themselves for college, my own University came to mind as my experience was unforgettable. I am inspired by the hard-working staff and professors that continue to make me proud to be an alumnus. The educational opportunity is unmatched for students that attend the U of O. This provides me an opportunity to give back in some capacity.
Shannon (Carlisle) Huggins '91 (pictured left)
Tell us about your time at Ozarks. What did it mean to you? How did that time change or impact your future?
I came to Ozarks the year that it changed from The College of the Ozarks to University of the Ozarks, so there was a lot of transition going on. During that time, you had to stand in line during orientation to register on paper for your classes. Standing in that line I met who would turn out to be some of my best friends. Ozarks' size and family-like culture gave me the opportunity to really grow strong relationships with a lot of people. I feel that having that culture made it "safe" to take risks and try out something I might not have tried in a larger University. When I left Ozarks I went directly to graduate school. During graduate school I started my first "real" job. I remember everything moving so fast but I felt the confidence to do so because I felt prepared and I believe that is attributed to not only the base education that I received at Ozarks but the life experiences I had here as well.
Why is being involved with Ozarks after you graduated important to you? Why have you chosen to give back to the University?
I have always continued to feel a connection with the University so as life allowed me to give back, I was ready. I give back to the University because if I can help someone else have just the little bit same experience I did, then it is worth it.
What is your favorite Ozarks memory?
It's hard to give just one as a favorite. Sometimes I will go back through photo albums (real ones, not on my phone) and look at all the pictures from that time and I can't help but laugh. So my favorite memory I would sum up to say it was laughing.
Who is your favorite/most impactful Professor at Ozarks and why?
I would say Robert Wofford and Randy Hilton. Mostly because the classes that I had with them I immediately was referencing in graduate school. Also they brought a practical sense to the lesson so I have been able to apply the theories since then.
Why have you chosen to continue to serve Ozarks by sitting on the Alumni board?
It was a way to be more involved. Prior to being on the board, I had represented the University at local high school college nights and attended local alumni events. I got to a point in my life where I had the time to be able to participate on the board. Being on the board though has given me a different perspective and made me look at how I can help expand the reach of our alumni connections everywhere.
Anything else you would like to add about Ozarks?
I spent some time as the mascot, SAM the Eagle. There were some really funny times of me running around as this eagle and being able to act silly and have a great time. Early in my career, my company asked for volunteers to dress up in a local nonprofit mascot to roam around and pump up staff to donate to the charity. I jumped right in and felt totally comfortable having fun and getting people laughing and engaged. I think if I hadn't had that opportunity at Ozarks, I might not have been so quick to join in. I would also say that my company leadership said that when I did that, it made an impression on them as a risk taker and team player so it was a win-win outcome. Thanks Ozarks!