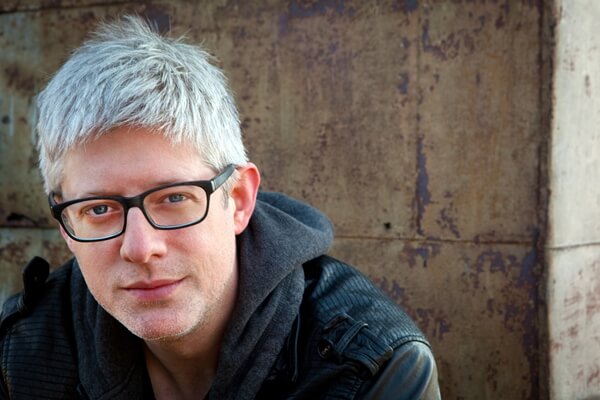 Eight-time Grammy-nominated contemporary Christian singer and songwriter Matt Maher will perform a concert at University of the Ozarks on Friday, Sept. 22, as part of the university's 2017-18 Walton Arts & Ideas Series (WAIS).
The concert, which begins at 6 p.m. on the campus mall, is being held in conjunction with Family Weekend. The public is invited to attend and there is no cost for admission. Guests are encouraged to bring their lawn chairs.
Get more information!
Since his 2008 major label debut, Maher has become a staple in the artistic and songwriting community. He has garnered multiple radio successes writing and recording songs like "Lord, I Need You," "Hold Us Together," "Christ Is Risen," "All The People Said Amen" and "Your Grace Is Enough."
Maher has penned songs recorded by Chris Tomlin, Crowder, Third Day, Matt Redman, Hillsong, Passion, Jesus Culture and Bethel among others. In 2015, he was presented Dove Awards for Songwriter of the Year and Worship Song of the Year.
Originally from Newfoundland, Canada, Maher got his start in church music at St. Timothy Catholic Church in Mesa, Arizona, while studying jazz at Arizona State University.
He has written and produced seven solo albums, three of which have reached the Top 25 Christian Albums Billboard chart. Four of his singles have reached the Top 25 Christian Songs chart. Maher has written or co-written five No. 1 radio singles.
In a 2013 career highlight, he performed in Rio de Janeiro before Pope Francis and a crowd of three million. In 2015, Maher was awarded his first RIAA Gold certification for "Lord, I Need You."
His latest album release in 2015, "Saints and Sinners," is a call for social justice rooted in the work of historic faith leaders such as Martin Luther King, Jr., and Mother Teresa.
Maher currently lives in Nashville with his wife and children.
The theme for this year's seven-event Walton series is Music: The Universal Language. The series is presented by the Walton Family Charitable Support Foundation.
Topics: Campus Life, Community Events, Interfaith Studies