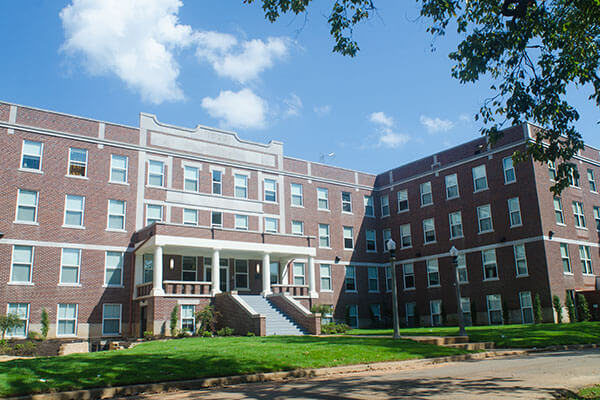 University of the Ozarks will hold a rededication ceremony for the newly renovated MacLean Residence Hall at 5 p.m., Friday Oct. 4.
The ceremony will include remarks by University officials as well as guided tours of the building. The public is invited to attend.
MacLean Hall recently underwent a $10 million renovation, the most extensive refurbishment project in its 92-year history.
Construction began in December on the stately "H" shaped, three-story student residence hall that was built in 1927 and sits on the east side of College Avenue. The project was completed in August.
The renovation included a fire sprinkler system, new central heat and air systems, an elevator, and all new mechanical, electrical and plumbing components. The student housing capacity increased from 170 to 220 and additional common areas and laundry facilities were created.
MacLean Hall was constructed in 1926-27 at a cost of $150,000. It was named in honor of Marie MacLean of Atlantic City, N.J., who was inspired to donate $60,000 for the project after hearing then-Ozarks President Dr. Wiley Lin Hurie speak at her church. Much of the original design and construction was completed by Ozarks' faculty and students.
Topics: About, Community Events