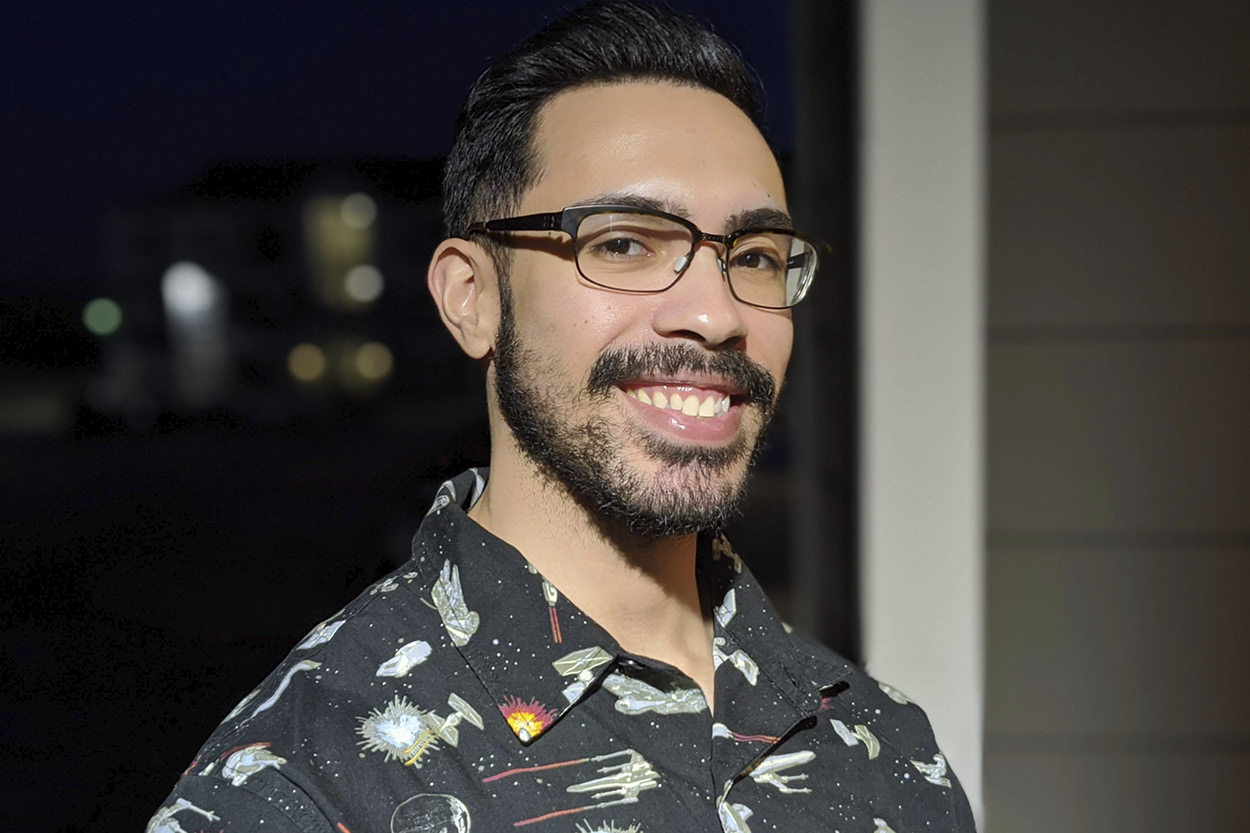 Baylor University Ph.D. candidate Steven Machek has been named an assistant professor of health science at University of the Ozarks, beginning the Fall 2021 Semester.
Machek is expected to complete his doctorate in kinesiology, exercise nutrition and health promotion at Baylor in December.
A native of the California, Machek earned a bachelor's degree in dietetics and a master's degrees in exercise physiology, both from San Francisco State University. He has served as a graduate teaching assistant at Baylor since 2018 and before that at SFSU.
"My cumulative graduate experience at both San Francisco State University and Baylor has collectively given me an appreciation for both ethnic and socioeconomic diversity, as well as an invaluable academic foundation and research skillset," Machek said. "Consequently, the ability to pursue a career at University of the Ozarks provides an opportunity to return to a student-centered learning environment, commensurate with the liberty to implement research as an educational utility. It is my sincere hope that I can share exercise and nutrition sciences in a manner that provides novel avenues for career development, whilst fostering the same passion that initially brought me into this rewarding field."
Machek's dissertation at Baylor aims to investigate a potentially novel synergistic effect between betaine supplementation and blood flow restriction (BFR) training.
"Through this combination, my group and I are attempting to elucidate if any such combined impact is sourced in extra-to-intracellular fluid flux-mediated passive tension within skeletal muscle, as well as if this aforementioned tension facilitates intracellular growth-associated pathways," he said.
Machek said his teaching philosophy "stems from the empathy of experiencing every point along the academic spectrum."
"I have a powerful desire to foster students' passion for exercise nutrition at every level; the right educator can transform seeds into sprouts, and sprouts further into full-scale trees," he said. "Every student deserves support and the notion that their ideas are worthwhile. Therefore, my teaching philosophy is predicated on criteria that foster student growth through use of methods that facilitate autonomy . I encourage the use of a personal lens to tackle assignments related to critical discussion and academic writing, ultimately aimed to promote the use of these skills outside of the classroom and create memorably momentous experiences."
One element that attracted Machek to Ozarks was the University's multidisciplinary approach to education, He added that he looks forward to working with students on collaborative and undergraduate-level research.
"Even as a doctoral student, I strove to push several undergraduate students towards a master's degree upon discerning interest in exercise- and nutrition-based scientific investigation," he said. "I have an unmatched desire to spread my passion of exercise and nutrition sciences through mentoring and leadership."
Machek is a member of the National Strength & Conditioning Association, the American College of Sports Medicine and the International Society of Sports Nutrition. Since 2018, he has published 16 peer-reviewed articles that include both comprehensive literature reviews and original research manuscripts.
Originally from the California Bay Area, Machek and his wife, Sarah, have also lived in central Texas with their recently passed bunny, Dolce. They recently had their first child, a baby boy named Ezra. When they are not watching a Netflix show/movie or powerlifting, they can be found at the nearest Disney theme park or consuming inordinate quantities of Star Wars content.
Topics: About, Academics, Health Science