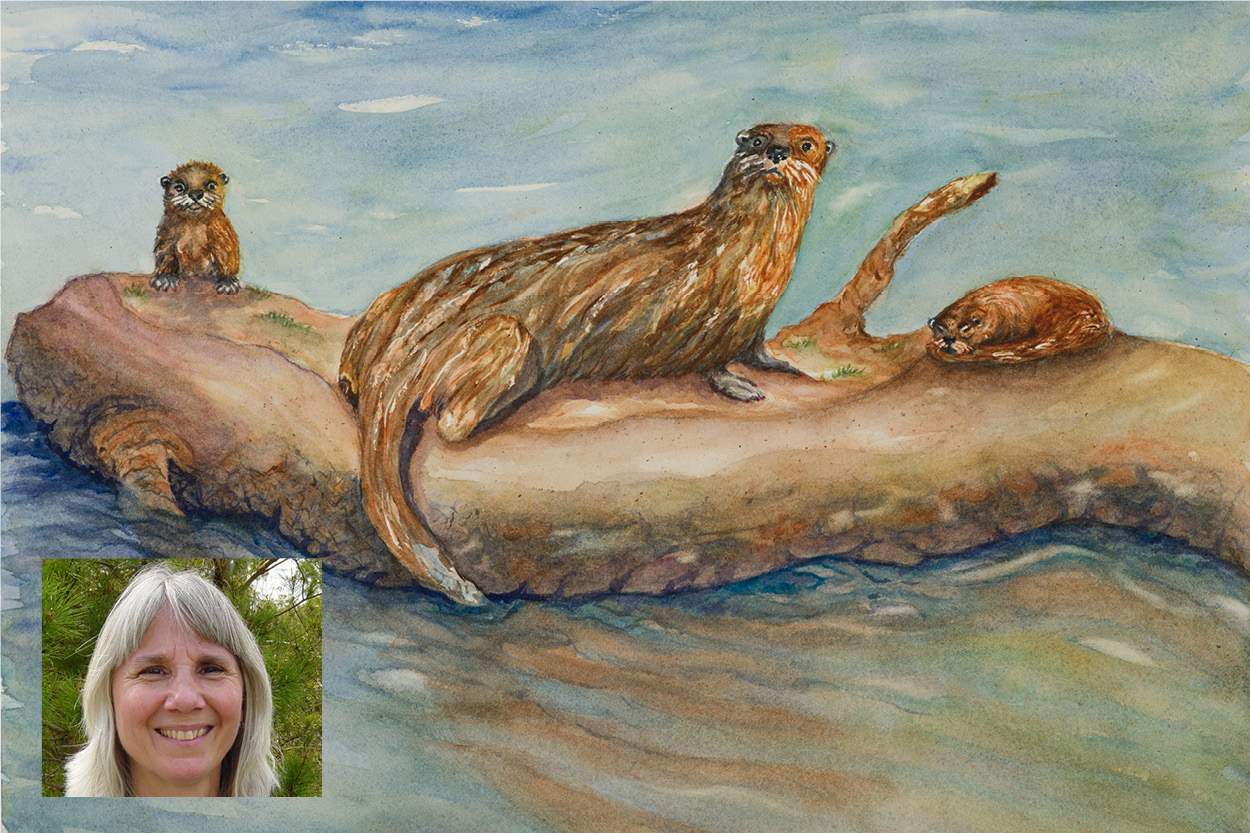 Clarksville artist Deena J. Harkins will present her exhibit, "Deena's Watercolor Journey: Capturing the Spirit of Wildlife and the Environment," at University of the Ozarks from Nov. 3 through Dec. 16 as part of the University's Artist of the Month Series.
The exhibit will be on display in the Stephens Gallery, located in the Walton Fine Arts Center. The gallery is open to the public from 9 a.m. to 4 p.m. weekdays and there is no cost for admission.
There will be a reception to meet the artist from 7-8 p.m. on Monday, Nov. 14, in the gallery.
Harkins has a bachelor's degree in fine arts and a master's degree in education, both from the University of North Texas. She previously worked as an art teacher and in 2007 implemented a formal art business, Wildlife in Watercolors in Florida. After relocating to Arkansas, she established an art partnership with Mount Magazine State Park. She sells Arkansas scene prints of her original watercolors and also teaches drawing and watercolor classes for children and adults. She currently teaches Zoom online watercolor workshops.
Harkins said she became interested in art and painting at age five.
"During my life, I lived in various regions of the United States, giving me inspiration to create a diverse portfolio of watercolor paintings," Harkins said. "My interests in photography, traveling, camping, hiking, and scuba diving provide multiple opportunities to photograph a variety of subjects for paintings.  I am inspired to capture the magnificent wilderness of our national parks and state parks by painting watercolor paintings of the wildlife and landscapes.  Photography and environmental interests inspired me to preserve the vibrant colors, dynamic lighting, and beauty of marine life through my watercolor paintings.  I continue to expand my artist portfolio with watercolor paintings of landscapes and wildlife found in our national parks and state parks."
More information about Harkins and her artwork can be found on her website at www.deenajharkinsart.com
Topics: About, Art, Community Events