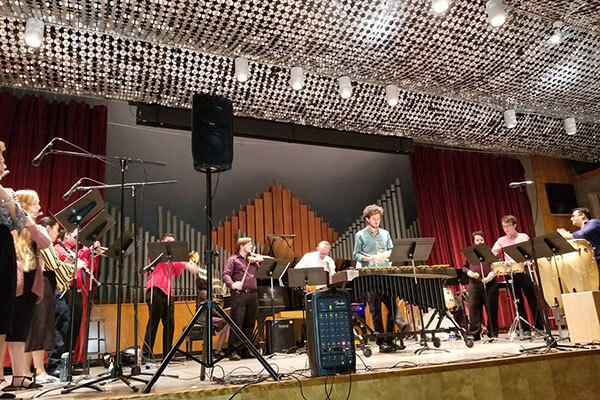 University of the Ozarks will present the University of Arkansas' Latin American Ensemble for a concert at 8 p.m. on Monday, Nov. 12, in Rowntree Recital Hall.
The concert, sponsored by the U of O's Division of Humanities and Fine Arts, is open to the public and there is no cost for attendance. Rowntree Hall is located in the Walton Fine Arts Center on the Ozarks campus.
The Latin American Ensemble features the richness and diversity of the music of Latin America and the Caribbean. The ensemble's repertoire encompasses a wide range of styles, from old traditional forms such as Son, Danzon, Cha-Cha-Cha, and Mambo to newer music styles such as Latin Jazz and "pop" influenced music, including Salsa and Timba.
A typical performance involves guest singers or instrumentalists performing the biggest hits of Latin music and music composed and/or arranged by the instructor and students.
For more information on the concert, please contact the University of the Ozarks' Division of Humanities and Fine Arts Division at 979-1349.
Topics: About, Community Events, Music