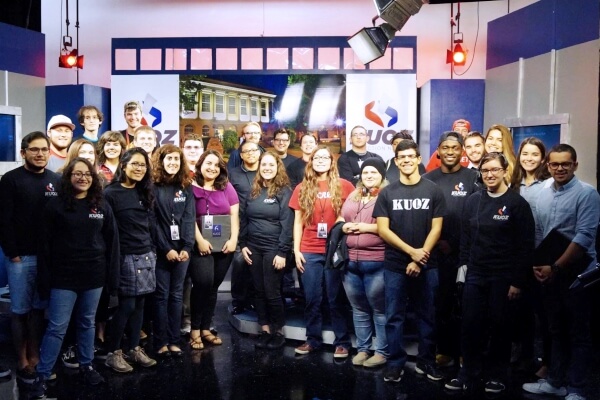 The University of the Ozarks' communication department will present live, local coverage of the general election throughout the evening of Tuesday, Nov. 8.
The University's educational access TV station, KUOZ 6, will begin broadcasting KUOZ Election Night at 6:30 p.m. on Nov. 8. The coverage will be aired in the Clarksville area on Suddenlink's channel 6, as well as on the web at www.livestream.com/kuoz and on KUOZ's Facebook page www.facebook.com/kuoz6.
KUOZ Election Night will feature stories about the local issues on the Johnson County ballot, and will also provide information about candidates running for local offices. There will be a news crew at the Johnson County courthouse reporting live as returns are announced. In addition, throughout the night there will be segments in Spanish live from the studio and the courthouse.
More than 30 students from various U of O communication classes, as well as other disciplines across campus, will be working on the production, which is being supervised by faculty members in the communication department. This will be the third consecutive presidential election that KUOZ 6 has covered locally.
Topics: Communication Studies