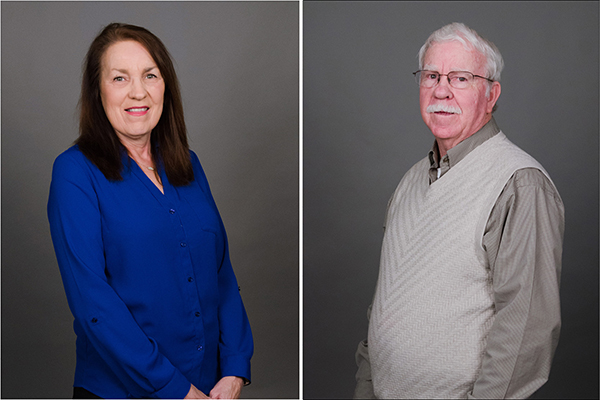 Two University of the Ozarks faculty members have been recognized with 40-Year Service Awards this month by the University.
Karen Jones, professor of psychology; and Dr. Buddy Smith, professor of mathematics, have both marked their 40-year anniversaries at Ozarks. They will be honored with a certificate of appreciation as well as a gift from the University.
The University Service Award recipients are typically recognized during the April Board of Trustees Awards Dinner. However, since the Covid-19 pandemic has led to the cancellation of all campus events, the service awards were announced to the campus community via email.
Topics: About