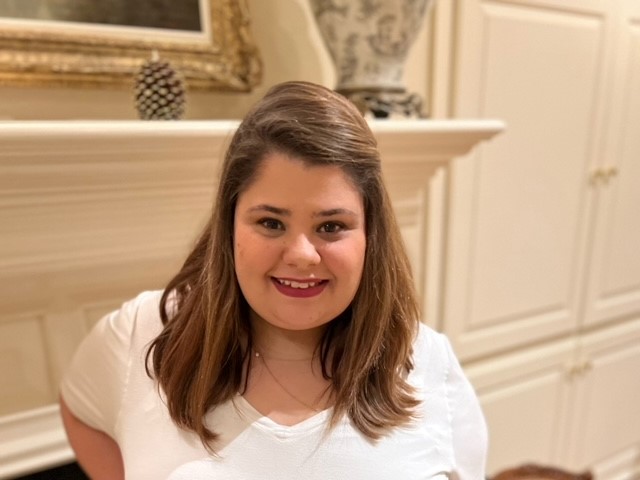 Part of the Ozarks mission statement is to prepare students to live life fully and our students are given the space to discover what that phrase means to them. For Jones Learning Center alumni Torie Parsons, living life fully is a life of giving back to Ozarks. In a testament to that goal, Parsons was recently elected to the alumni board and she attributes Ozarks for many of her accomplishments.
Parsons is a 2nd grade teacher in the Dallas Independent School District and hopes to one day become a principal. She says that "as a student with learning differences, I was told multiple times that college was not in my future. However, at University of the Ozarks, it was possible." She says that the lessons she learned outside of the classroom at Ozarks and through the JLC are all things that help her to be a better teacher. The services that she received "assisted in motivating me to want to be in education. Students with learning differences are often over-looked. In my classroom, I make sure these students receive the support they need to be successful."
After graduation from University of the Ozarks with a degree in marketing, Parsons went on to receive her MBA. She spent time working at the Dallas Arboretum and Botanical Garden for a time, but was eventually called into the classroom. Parsons says that "school was very hard for me. I had to work harder than my peers" and she wanted to be able to return to students what Ozarks had provided for her- a sense of acceptance and belonging.
For Parsons, the JLC wasn't just a place for additional academic support, it also provided her with a place to be herself and seek advice. "Being a part of the Jones Learning Center offered a lot of special and unique benefits. The largest of which was having a built-in family. If I was homesick or was struggling with a big decision, I knew I could talk to not only my coordinator but anyone in the JLC and they would assist me in any way they could" said Parsons.
As mentioned, Parsons is part of the newest class of Alumni Board members. Speaking on that, she mentioned the importance of being able to give back to a University that gave so much to her- and it is a great excuse to visit campus more often.
With the commitment to Ozarks that Parsons continues to show, she has a few words of advice for current students who are in the JLC: "Advocate for [yourself] with professors. The teaching staff at University of the Ozarks are an incredibly empathetic group of educators, but if you do not let them know what is going on in your world, they can't help you." She goes on to tell students to "use the services offered to them. During my first year, I did not take advantage of what was being offered and I regret it."
University of the Ozarks is incredibly proud of our graduates, and the dedication that people like Parsons continues to make to Ozarks after graduation helps us make this the best place for current and future students. The Jones Learning Center is celebrating its 50th Anniversary this year, and we are honored to be able to highlight the accomplishments of its graduates. Make sure to join us for the 50th Anniversary Celebration during Homecoming April 8-10th.