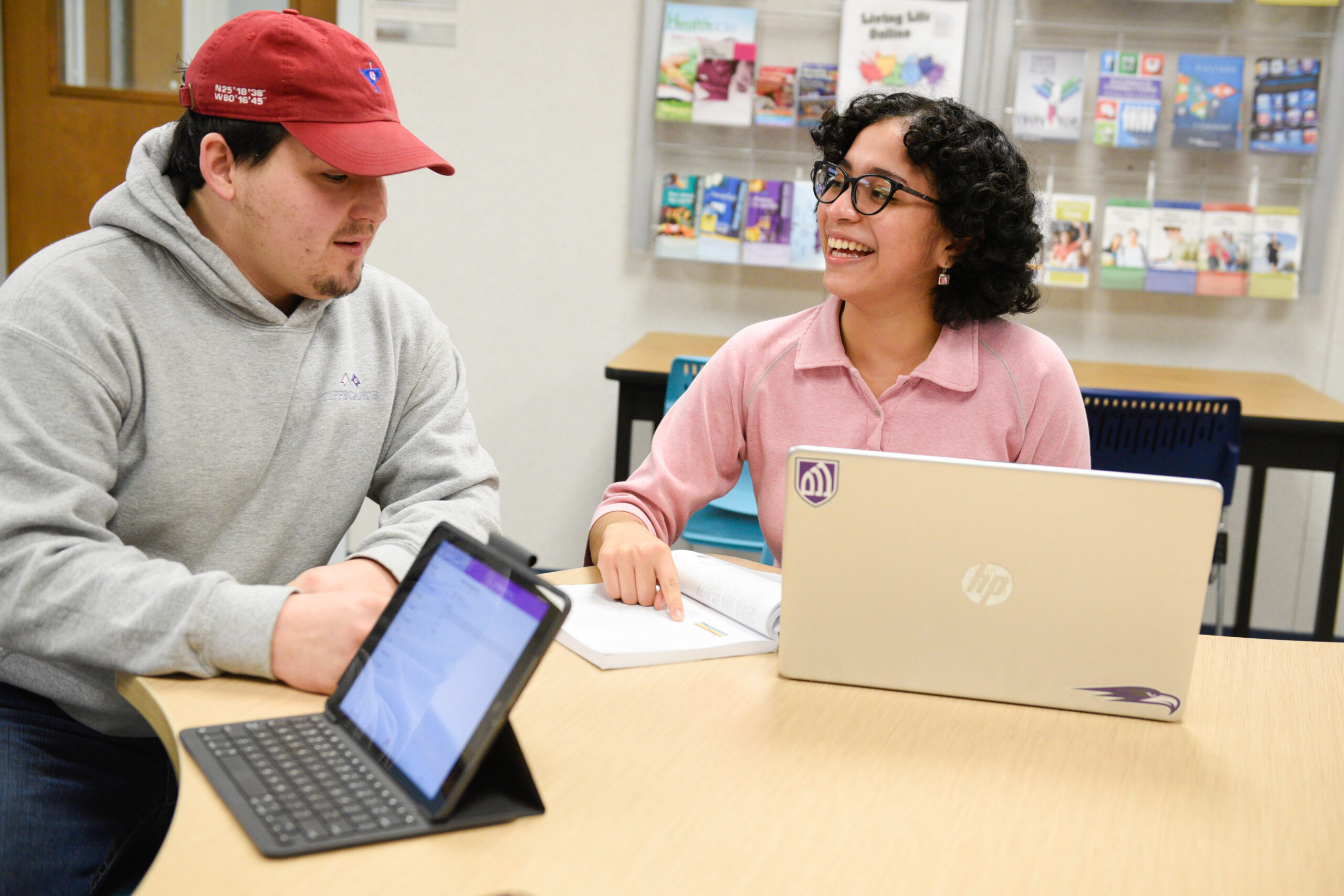 During the 2021-2022 year, the Jones Learning Center is celebrating its 50th anniversary. As one of the first learning centers for students with learning differences in the country, this anniversary is exciting for our University community.
Fifty years ago the (then) College of the Ozarks embarked on a bold new experiment. In the fall of 1971 three students with learning disabilities in the areas of reading and writing were admitted to a new program that would allow them the opportunity to receive a college education in spite of their learning difficulties. The program was "oriented toward working around a student's disabilities with visual aids and cassette tapes taking the place of written tests and books" (1972 Aerie).
The center opened the fall of 1971 under the leadership of Dr. Robert Dalke, Professor of Education. One of the first students, Tom Sisk from North Little Rock, commented, "This program is fulfilling a dream for me in that this is one of the few colleges in America offering such an opportunity for the dyslexic student" (1972 Aerie).
Since those early days of the learning center, many things have changed. The students that the JLC serves is no longer restricted to students with dyslexia. We serve students who are on the Autism spectrum, have attention deficit/hyperactivity disorder, as well as dyslexia and other types of learning differences.
The support, care, and commitment to a unique population of students has allowed the Jones Learning Center to be devoted to students for 50 years, and will continue to be committed to these students for years to come. Students have been given the opportunity to earn college degrees through this essential program and become successful adults. Throughout this upcoming semester, we will be celebrating current JLC students and its proud alumni.
We hope that you will join us in celebrating this momentous occasion in April during our Homecoming event. To see the Homecoming schedule and to register for events, visit: ozarks.edu/homecoming.
Topics: Academic Support, Academics, JLC