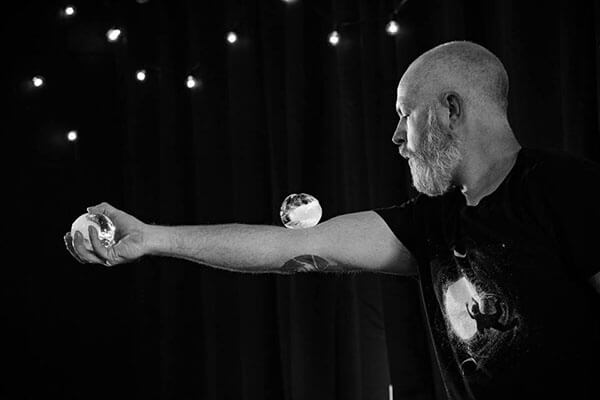 The Institute of Jugglology, featuring a former world champion juggler, will perform at University of the Ozarks on Thursday, Oct. 17, as part of the University's 2019-20 Walton Arts & Ideas Series.
The event begins at 7 p.m. in the Rowntree Recital Hall, located in the Walton Fine Arts Center. There is no cost for admission and the public is invited to this family-friendly event.
Based in Northwest Arkansas, the Institute of Jugglology's performances create giant sand paintings using innovative juggling props filled with sand. The sand slowly spills out, creating an ethereal environment where every throw becomes a line, and every catch is a splash of color.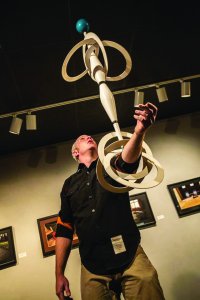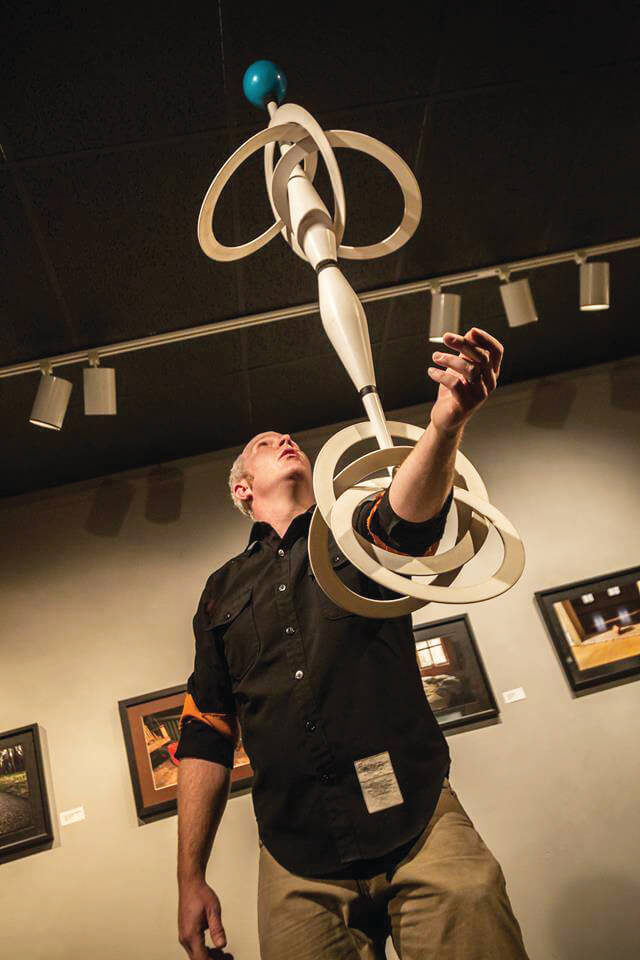 The performance will feature Galen Harp, co-founder of the institute and a former international juggling champion.
Harp grew up in a small town in Northwest Arkansas. After graduating from high school, he moved to Fayetteville, AR, to attend college at the University of Arkansas where he learned how to juggle. He has spent the last 15 years creating new ways for juggling to be perceived and has won multiple international awards, including the world championship of juggling awarded by the International Jugglers Association in 2014.
The Institute of Jugglology has been creating unbelievable juggling tricks and amazing audiences all over the United States for over a decade.
Using their innovative juggling props, the throws and catches of the juggling patterns trace vibrant lines through the air. Slowly, a fragile work of art appears on the ground constantly in danger of being destroyed by the very juggling props that create it.
The institute's jugglers have appeared all over North America in many venues, including Crystal Bridges Museum of American Art, El Paso Museum of Art and the Winthrop Rockefeller Institute. They have opened for Cake, Peter Frampton and Blues Traveler. The institute has been awarded the Northwest Arkansas Entertainer of the Year award for three years in a row.
Topics: About, Community Events, Student Events, WAIS