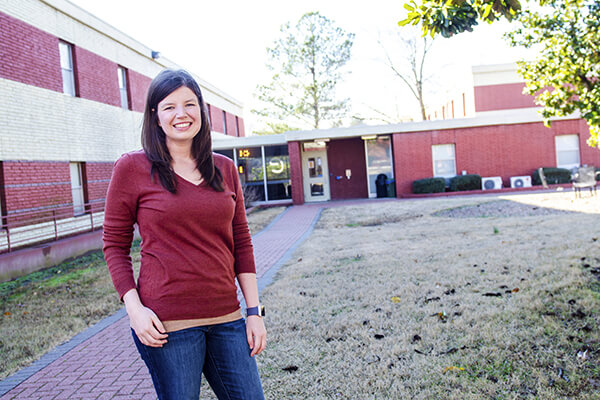 Caitlin Huckfeldt has been named the new director of residential life at University of the Ozarks, effective immediately.
Huckfeldt has served as the assistant director of residence life and student engagement at Ozarks since July. In her new duties, she will provide leadership and administrative direction to a comprehensive and vibrant student housing program, including the overall administration of a variety of University residential facilities.
"I'm grateful for the opportunity to invest in our residential community at University of the Ozarks and excited to be a part of the continued development of our program and operations,' Huckfeldt said.
With an almost 50 percent growth in enrollment over the past five years, Luke Morrill, dean of students, said it was time for the University to have an administrator solely focused on residential life.
"With the continued growth and development at the University, moving forward with an individual serving solely in the director of residential life leadership role is critical to the success of the student on-campus living experience," Morrill said. "After conducting a national search, we identified Caitlin as the best person to lead us in that area. In her short time here she has had an incredible impact on the Office of Student Affairs. I am excited to work with her in this new role as she continues to provide visionary leadership and facilitate continued development to all aspects of residential living at University of the Ozarks."
Prior to arriving at Ozarks, Huckfeldt served as a graduate assistant in the Office of Dean of Students at the University of Colorado in Colorado Springs, where she also earned a master's degree in leadership, student affairs in higher education. She earned her bachelor's degree in social work and Bible and theology at Kuyper College in Grand Rapids, Michigan.
Huckfeldt also has experience as a social caseworker and as an academic advisor. Her husband, Austin, serves as a public safety officer at the University.
Topics: About, Campus Life, Student Life