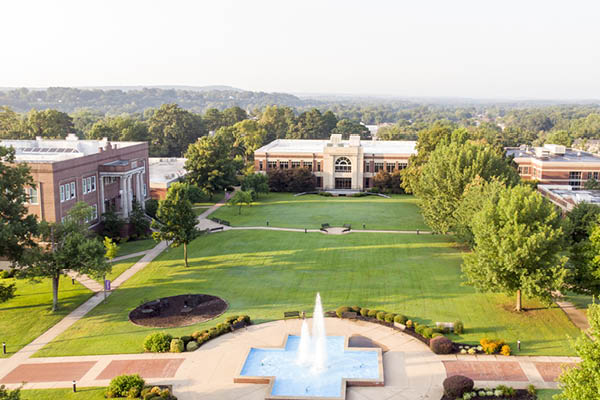 Because of the recent COVID surge in Arkansas and throughout the South, Homecoming at University of the Ozarks will be postponed until April, University officials announced this week.
Originally scheduled for October, Homecoming will now be held April 8-10, 2022.
Brian Henderson, director of alumni engagement and annual giving and a 2002 Ozarks graduate, said the recent developments in the COVID pandemic made the move necessary. Arkansas has seen record numbers of COVID cases and hospitalizations in recent weeks.
"Due to the rising cases and concerns with the COVID-19 pandemic, we thought it would be in the best interest for the safety and wellbeing of our alumni and friends to delay homecoming until April," Henderson said. "Even though we have no clue what the state of the pandemic will be by that time, we hope this will give us time to create an experience and atmosphere where alumni and friends will want to make their way back to campus."
Henderson said the University has been monitoring the COVID situation throughout the summer and with the increase in cases in the region the decision was made to move the event to the spring rather than trying to do a primarily online version of Homecoming.
"This is certainly challenging times for all of us and we are doing our best to navigate the situation," he said. "Ozarks alumni deserve the opportunity to step on campus without multiple restrictions in place and we hope to make that a reality by pushing homecoming to the spring."
Henderson said there are still plans to hold some alumni events in the fall.
"Our alumni office is working hard to create virtual events and a few outdoor gatherings this fall, so please stay tuned for further information about those events," he said.
Among the events scheduled for Homecoming in April are the Athletics Hall of Fame and Ozarks Awards Ceremony, Taste of Arkansas at the President's Home, a family carnival, alumni golf tournament and various reunion gatherings.
For those who have already pre-registered and paid for Homecoming, the University will provide the option of refunds or using it toward Homecoming in April.