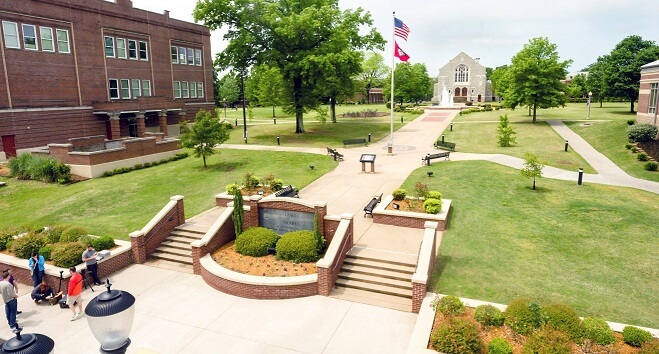 Homecoming 2020 at University of the Ozarks in October will be held in an all-virtual format amid concerns over the coronavirus (COVID-19) pandemic, University officials announced this week. The cancellation of large face-to-face events and gatherings is part of the University's campus repopulation plan for the upcoming fall semester.
Homecoming 2020 is scheduled for the week of Oct. 5-11.
Brian Henderson, Class of 2002 and the University's director of annual giving and alumni engagement, said that even though the repopulation plan precludes face-to-face events on campus in the fall, the University's Homecoming Committee and Alumni Association felt it was important to continue the Homecoming tradition this year by providing alternative options for alumni and friends.
"Although Homecoming events will not take place in person this year, it is our hope that the virtual celebration will allow the Ozarks community to come together and enjoy one another's presence even from afar," Henderson said. "We understand the significance of Homecoming at Ozarks and want to ensure that everyone continues to stay connected. The reason for this decision is to keep the safety and wellbeing of our students, staff, alumni and friends a priority. The Homecoming Committee will be working to provide virtual events and other creative avenues to take place of the events that have traditionally taken place at this time."
Specific plans for Homecoming 2020 have not been finalized, but is expected to include virtual versions of such traditional events as class reunions, the Alumni Awards Ceremony, the Ozarks Remembers Service, the 5K run, and the Ozarks Speaks Panel featuring alumni from various professions and callings.
The Homecoming 2020 schedule and online registration can be found at Ozarks.edu/homecoming.